Indianapolis, Indiana is a happening town with a vibrant and youthful scene.
It's not the stodgy Rust Belt city that worships stock car racing. Of course, industry and racing still happen here, but this town offers more than you may think, including boutique shopping.
Whether located in malls or in stand-alone structures, boutiques in Indianapolis offer distinctive shopping destinations. You'll find items that you never thought you'd find and are glad you did.
Explore the following three boutique shops you should check out in and around Indianapolis.
UB U'nique Boutique
Located within Circle Centre Mall, UB U'nique Boutique is one of the few independent retailers in the complex.
The store focuses on urban chic mixed with bling and clothes that aren't for the fainthearted.
What you will find are bodycon dresses, top and bottom sets that show off your assets, and casual wear that makes a statement.
UB U'nique Boutique also sells shoes, purses, and jewelry to help you complete your look.
The shoes and boots come in styles that push the limits of the function of a shoe — and that's a good thing.
You'll want to check out UB U'nique Boutique when you're tired of looking at the clothing from the rest of the chain stores and want something different in your wardrobe.
Unraveled Boutique
This boutique in nearby Westfield has a vibe of slightly funky, slightly retro, and slightly Midwestern sensibility.
It all comes together in a store that makes you feel as if you walked into the best boutique ever.
The store is located in a turn-of-the-20th-century masonry building that only adds to Unraveled's charm.
Inside, you'll find seasonal offerings neatly hung on racks and placed on inviting displays that create a lovely presentation for the clothing and accessories being sold.
Consider booking a hotel room in Westfield as you get out of Indianapolis to slow down for a weekend.
Boomerang Boutique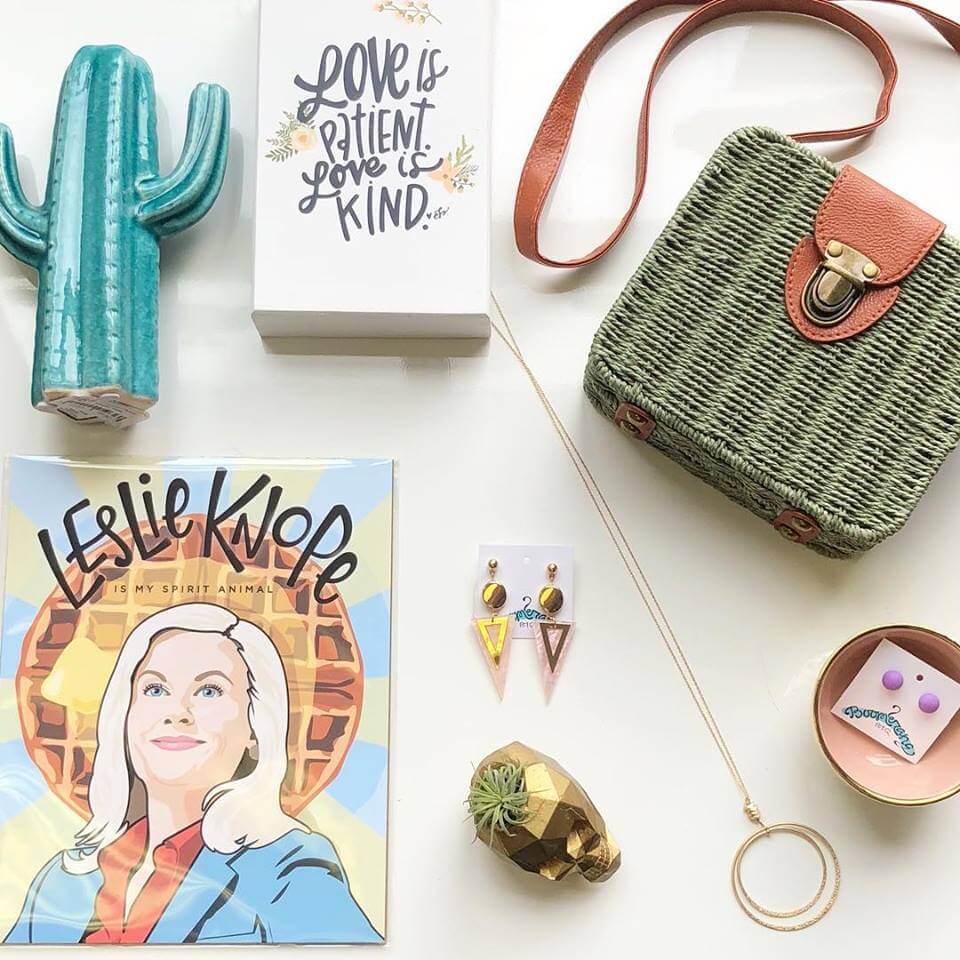 Boomerang Boutique is an eclectic, eccentric shop that sells designs made by the owner and local artists.
The owner has her own line of T-shirts that she designs and sells in the store alongside the latest creations from local designers.
You'll also find interesting items for your home, accessories to make your life that much better, and odds and ends that you never knew you needed but can't live without.
Both women and men of all ages and sizes will find something for themselves at Boomerang along with a gift or two to bring back home.
It's a fun, expressive boutique that makes shopping more than simply picking out something and buying it.

Indianapolis is full of places like this shop for you to explore.
Check out these boutiques and others so that you can bring back a bit of your visit to Indianapolis and the surrounding area with you.
Avoid the dull T-shirts that you see for sale everywhere else and instead go for something with verve and interest that has people asking you where you got it.