My passion for golf started at a young age.
My dad took me to my first mini golf game and I was hooked. I was naturally good at it, and my skills improved as I got older.
The more I played, the better I got. But once you reach a competitive level, you need to start evaluating your game play beyond your personal skills.
And that's where my love for fashion mixed with golf… after all, what you wear can greatly affect your swing.
Clothing that doesn't breath can dehydrate you, shirts that are too tight will weaken your swing, and even socks can affect your game.
So you've got to make sure you buy the right golfing clothes for optimal performance, too.
In this post, I'll share a few items of clothing and gear that can really up your game.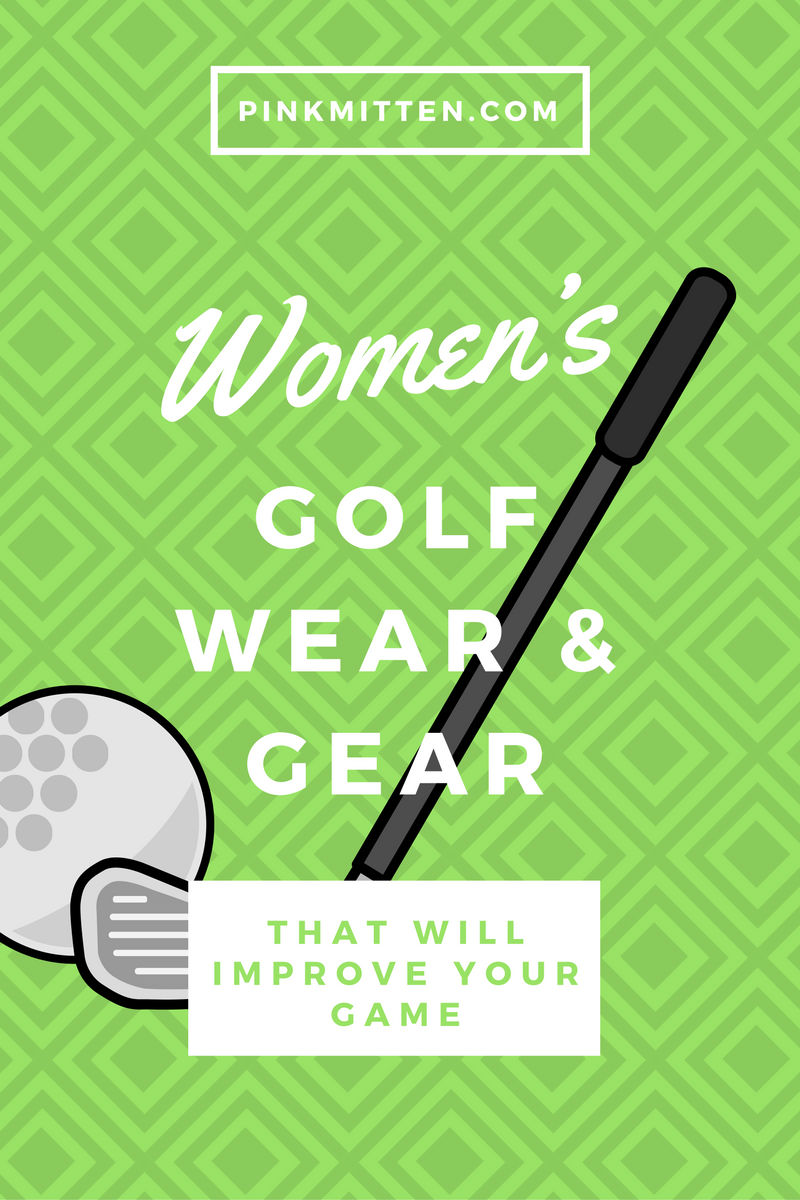 Golf GPS Watch
For golfers, watches can serve more purposes than just telling the time.
A great golf GPS watch can help map out the course, measure your swing tempo and strength, as well as keep track of your score.
They come in a variety of stylish designs, too, so you can look great while playing better.
You'll no longer have to bring around cumbersome guides or walk around the course like you're lost in another country.
Say goodbye to guestimations, and say hello to convenience and better games.
Golf Pants
Getting a pair of golf pants made of stretchable material can keep your legs from feeling sore over time.
If you'd like something that you can wear both on and off the course, then these golf pants from Swing Control are a must-have.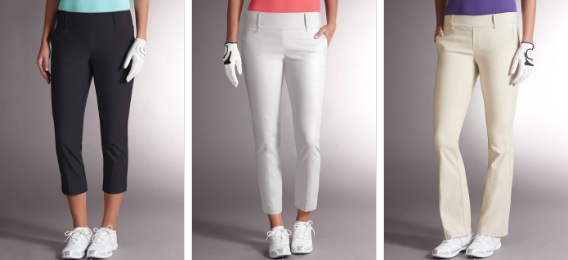 They come with Tummy Control technology that helps you look slimmer, all while providing you the range of movement that you need to play comfortably.
Plus, they come in tons of different colors and patterns, so you can mix and match with your existing golf shirts.
Golf Shoes
No player would want to walk around the course barefoot.
Besides the strict dress codes imposed by many golf courses, the right golf shoes are meant to protect your feet from the elements.
But the right pair of shoes can help you play better, depending on your needs.
If you're looking for more stability, try cleated or spiked golf shoes.
If you want something stylish for everyday use, you may want to go for spikeless golf shoes instead.
Alignment Sticks
You may look super cool while you're swinging that club, but it's all for nothing if you're not aiming in the right direction.
That's where a pair of alignment sticks can come in handy. These will help you align your body properly so you can make the perfect shot.
Though you can't bring these with you during a serious game, they're a must-have for all of your practice sessions.
After spending enough time with these to adjust your alignment, you'll be swinging with style and accuracy in no time.
***************
With all of the items on this list, you're sure to score big in all your future golf games.
However, just because you've bought everything you need doesn't mean you'll instantly become a golf master. You will still need to put in the time and effort in order to master the sport.
These items are just designed to help you improve your performance faster than usual.
Keep this in mind, and you'll start upping not just your game, but your style, too. Good luck on your next game!