If you want whiter than white teeth and want them quickly, forget about all of those bought-in-a-shop treatments that you see advertised and instead, make your way to a reputable dentist office.
Your regular dentist may offer whitening services for your teeth but if not, you can find one online and also check out their reputation while you are at it.
Look at the Dental Board in your local area and make sure that they are registered, and then book your appointment to see a professional.
If you're still not sure why it's better to go to a professional for teeth whitening, here are the many reasons why you should: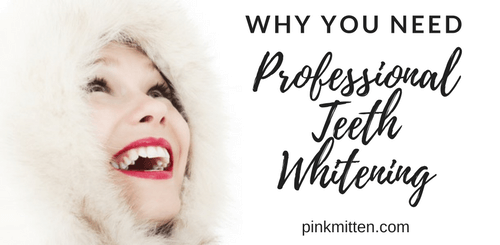 Your Teeth Will Be Whiter
If you use professional dentists for teeth whitening, you will be able to achieve far better results than when you use an over the counter treatment that you can buy.
A dentist will have access to procedures and equipment that the average person does not have access to, and as they are professionally trained, they will be able to maximize the results.
Here's a great example of a before-and-after from a teeth whitening Sydney specialist: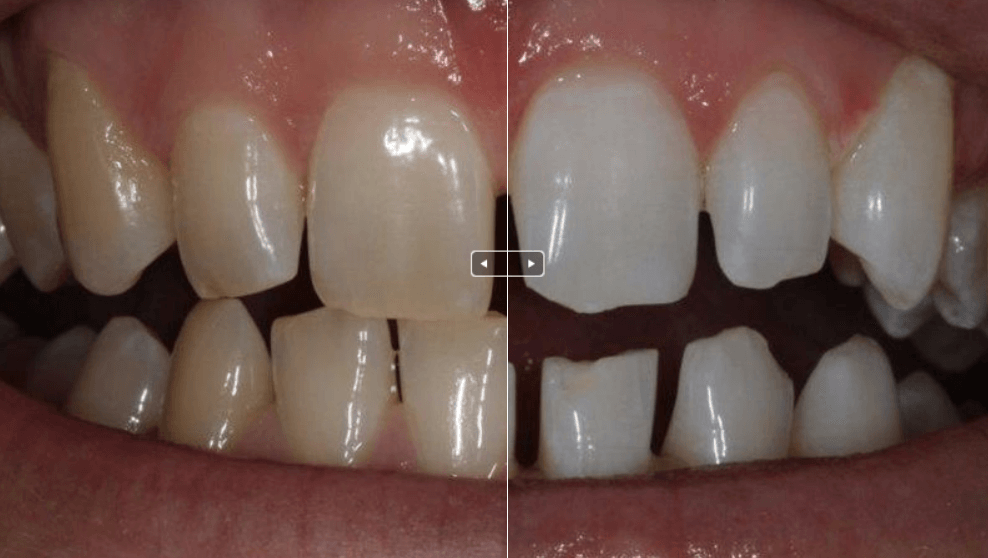 When you use a dentist for cosmetic treatments such as teeth whitening, your teeth can be whiter than white!
Get Rid Of The Deep Stains
Over time a lot of the food that we eat and drink, as well as habits such as smoking, can end up staining our teeth making them an unsightly mess to see.
The treatment you receive with a dentist will be stronger, which enables him/her to remove the more stubborn stains.
You may need several treatments for severely stained teeth, but your pearly whites will be shining white in no time.
Fast And Effective Results
We live in a busy world today where everyone wants everything done quickly, and the same goes with white teeth.
Your dentist will be able to achieve quicker and better results than you can when using a store-bought product.
If your teeth are not too severely stained, then you could get your white smile back in no time.
A lot of kits for sale take between two and four weeks before you see their full results, which do not shine quite as bright when compared to one or two treatments by your dentist.
A shiny white smile could be yours in as little as one hour when you use the services of a dentist to whiten your teeth.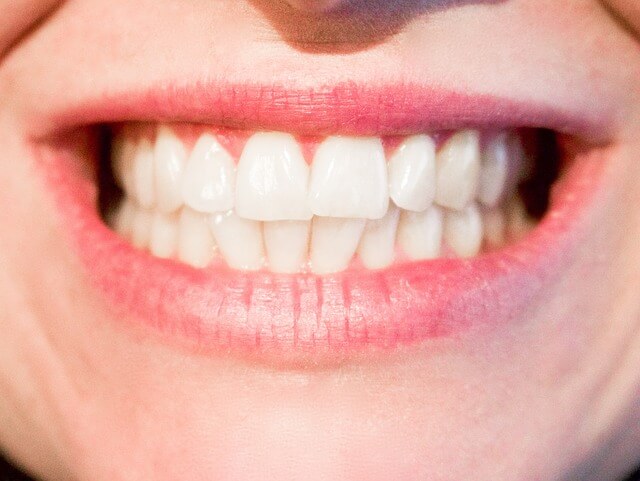 The Safer Option
Due to the chemicals that are used in these types of treatments, if you do not follow the instructions precisely, you could end up causing damage to your teeth or mouth.
So as well as being less efficient, they are also not as safe as when the treatment is done by a professional.
If anyone offers to do the procedure for you who is not a trained and registered dentist, you would be advised to decline their offer.
If you want whiter than white, beautiful teeth and want to remain safe and healthy, talk to your local dentist today and see what they have to say.
If they do not offer the service, they may be able to recommend a reputable and reliable practice that does.
Have you whitened your teeth? Tell us about your experience!