Disclosure: The last two links are affiliate links. If you make a purchase on their site, I make a commission, so thanks!
For the past few years, I've been bookmarking all these fun gadgets and decorations that I really loved and would like to buy for my home. Nowadays, I just pin these finds straight to my Pinterest because there's no better place to keep tabs on them. Today I was cleaning out my bookmarks and I came upon these awesome items that I had completely forgotten about. I still want them all!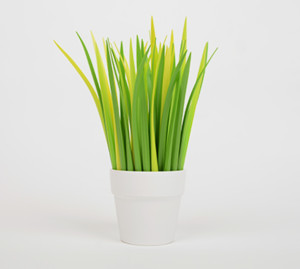 These are pens… pens that look like grass – for real! I want these for my desk. They are both a decoration and practical. Only downside is that they're $5 a piece and you need to combine quite a few to create this look. Check 'em out here.
Actually, I like a lot of this company's products. They are a creative bunch.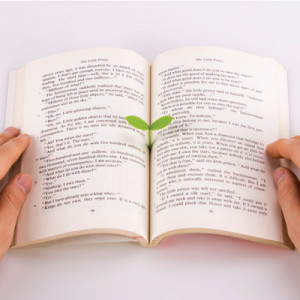 Just look at this little green leaf bookmark and tell me you don't want it, too.  Ironically this tiny thing costs more than the pens featured above, at $6. But.. worth it, because it looks like a leaf is growing out of your book. 'Tis here.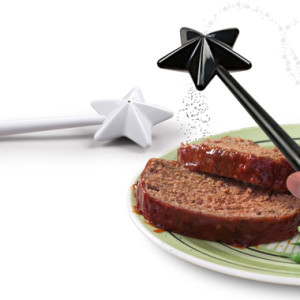 Salt & pepper shakers in the shape of magic wands. Love it, need it. They are apparently sold out right now… Take a look at the sales page if you're interested. Maybe they will be in stock again.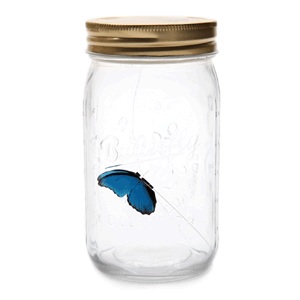 It's a butterfly! NO! It's actually an electronic butterfly in a jar. 😮 It flutters and looks 100% like a real butterfly. Here it is in a Youtube video proving how real it looks. I'd really like it for parties at my place. It's currently $9.99 and worth the cost as a conversation starter!
Found here.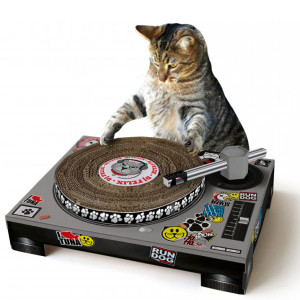 If you have a cat, you want this as bad as I do. I don't even own a cat.
But if I did, he'd rock it like this one. Available in the UK here, not sure where elsewhere.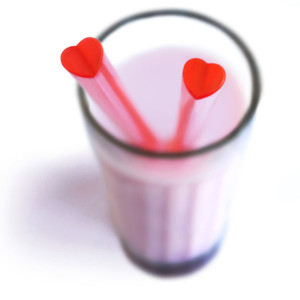 Apparently I was feeling romantic when I bookmarked these. They are a super cute addition to any party though! I might buy them for the kicks…
They are about 7gbp for 20 straws (probably original 'brand') or if you're a cheap-o like me, I found them at Aliexpress for $20 for 500 straws.
And finally… I saw this Sand item last year and I couldn't stop watching their video… I don't know if it was the comedy or the actual product (probably both!).  Watch it – you won't regret it. Now you want this, too. (BTW, VAT19 has AWESOME items all around)