Watching a Dr.Oz show one day, I was taken aback by his episode on wrinkles caused by sleep positions. Since that moment of enlightenment, I have been paying a lot of attention to how I sleep and what it may be doing to my face.
And now I'm noticing that I have a deeper wrinkle in my nasolabial folds (the line from the nose to the side of the lips). It's 100% because I'm sleeping tummy down and squishing my face against the pillow. It's also clear what side I prefer to sleep on most, because the wrinkle on the right-hand side is deeper than on the left. :'(
According to my research, sleep is actually the second cause for wrinkles (UV exposure being the first). Squishing your face into the pillow for a total of 2,500 hours per year is like forcing wrinkles on the skin. So if like me, you want to avoid those premature wrinkles, we need to re-train our sleeping habits.
Here's a few tips that I will be following as well: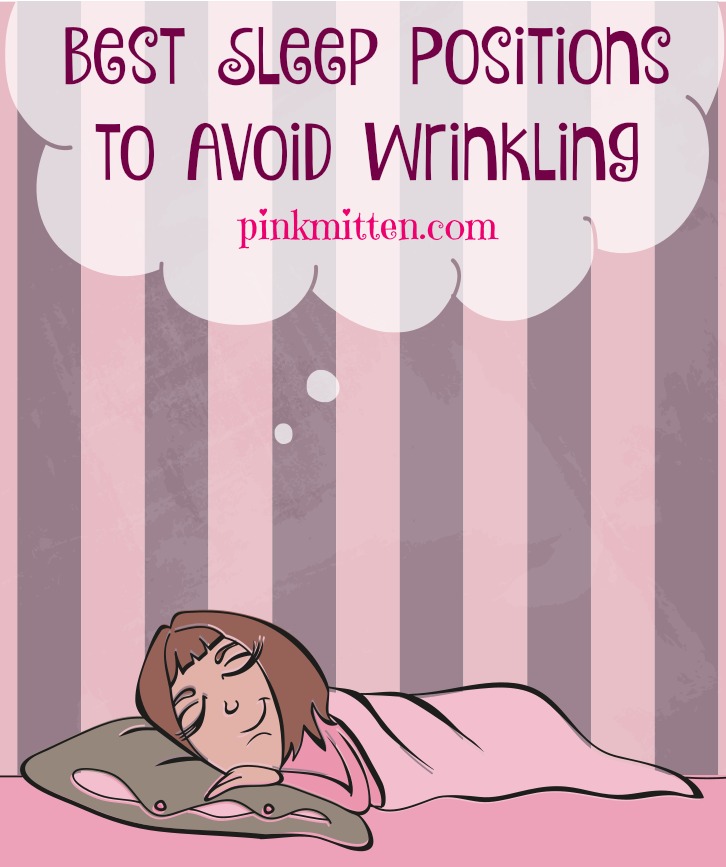 For side sleepers, keep the bottom half of your face OFF the pillow
I like falling asleep on my sides, but let's face it- it really squishes the face into the pillow and that will form the nasolabial wrinkle I mentioned. To avoid that, you can continue sleeping on the side, but keep the bottom half of your face OFF the pillow. It should be afloat.
Sleeping on your back
I hate this position but I know I can train myself to fall asleep comfortably to it – especially for a good cause. Sleeping on your back will prevent ANY creases on your face, since it's not being pushed down unto the pillow. However, do note that it could enhance wrinkles on the neck (to me, that's a lesser evil).
"The key to preventing [wrinkles] is sleeping on your back, which also has other beauty benefits, like clearer, firmer skin and better back alignment."
So there are more benefits to it than wrinkle avoidance!
Support pillows to the sides
You mastered the other positions, but 10 minutes into dozing asleep, your body automatically moves itself into the cheek-against-pillow position. So basically that leaves you in square 1… the solution isn't ideal but it does help. Place pillows on either side of your body and they will prevent you from rolling onto your stomach.
What do you do to minimize wrinkling during the night? Share more tips below if you have any – I could use them!
Images courtesy of tiverylucky at FreeDigitalPhotos.net
Featured image courtesy of Freepik.com.