If your skin is sensitive, you know how irritating skin products can be. Whether you suffer from itchiness, dryness, flaking, inflammation or whichever way your skin reacts, finding the right products to incorporate into your makeup routine can be challenging.
To keep you looking glowing and beautiful, here are practical makeup tips for sensitive skin.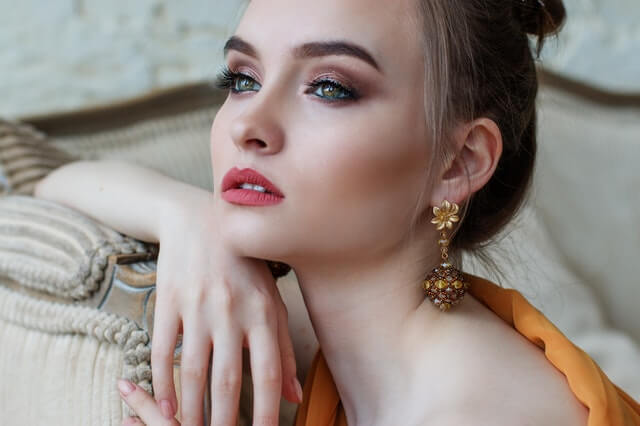 Foundation Is Your Friend, Not An Enemy
People with sensitive skin might be scared of terrible foundation experiences but that should not get to you. Finding the right foundation that works best for your skin type can make a huge difference in your makeup routine.
Most women with sensitive skin often have dry skin hence the need to choose the correct product. When looking for the best foundation for dry and sensitive skin, opt for a hypoallergenic foundation with sunscreen protection of at least SPF 15.
Liquid foundations are a better alternative than powder-based foundations, which are likely to clog your pores. For proper application of liquid foundations, use a sponge to apply without rubbing it on your skin.
Consider the Ingredients
To find the best makeup product that works for sensitive skin, you need to be aware of the ingredients that will irritate your skin. It might be hard to know which ingredients easily irritate sensitive skin.
However, some products which have alcohol like methanol, isopropyl, and benzyl irritate your skin so you should avoid them.
Sometimes cosmetics might not have warning labels, so always check the ingredients used in the products you buy to avoid possible allergens. Avoid products with preservatives and fragrances as they are problematic to sensitive skin. It is better to opt for a product with a short ingredient list.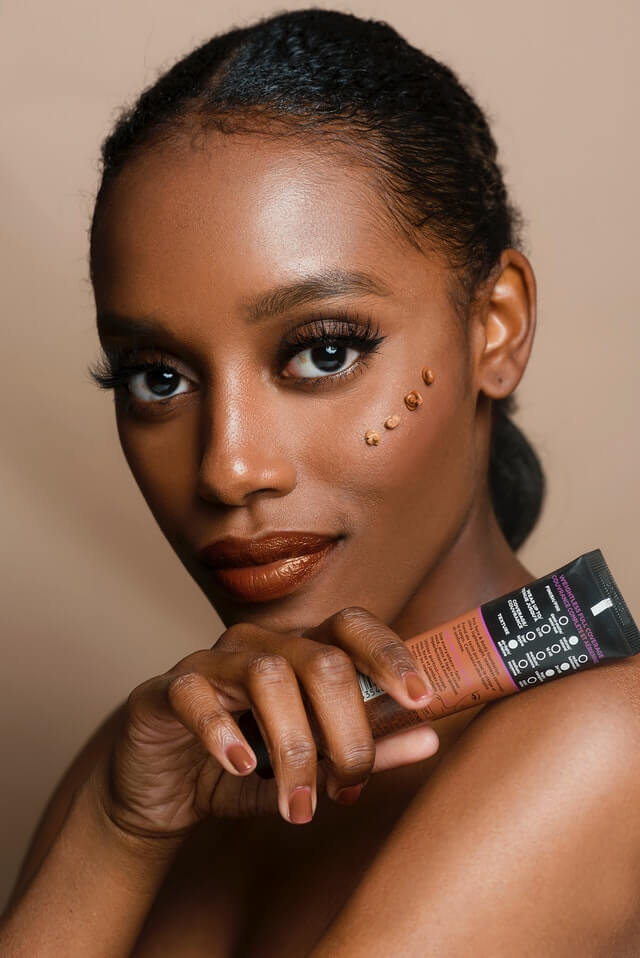 Choose the Right Brand
With the different types of makeup products in the market, it can be quite a challenge to determine whether a product is safe or not. Hypoallergenic makeup products work well with sensitive skin, lessening irritation and maximizing your skin glow. Therefore, it is a good investment if you love to look beautiful or pretty.
Whichever product you pick, ensure that it is of good quality; a makeup product that will enrich your skin from the inside and make you pretty on the outside.
Prep Your Skin Properly
Always ensure your skin is at its best to allow makeup to sit beautifully. To achieve this, you need to find a morning skincare routine to create that healthy, makeup-ready skin. You should avoid soap-based products as they irritate the skin.
Your makeup routine should always start with washing your face with a basic cleanser. A facial cleanser with natural ingredients works best for sensitive skin. Next, you need to use a gentle moisturizer on your face to keep your skin hydrated.
The next step is to apply a primer. The perfect primer should not be silicone-like. It should slightly sink into your skin, eliminating pores, texture, and preparing your face for that long-wearing makeup application.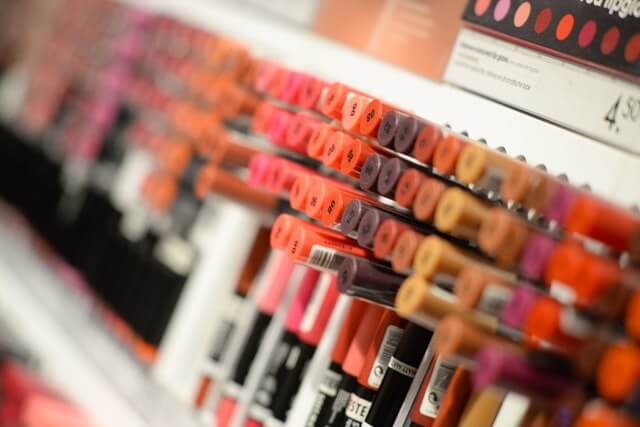 Eye Makeup
Eye makeup isn't always a bother to sensitive skin as long as it remains free of fragrances. However, chances are if you have sensitive eyes, you will most probably avoid eye makeup.
One thing you should do is to make ballpoint liners your friend. A ballpoint tip will typically create that super-defined look while gliding on smoothly and effortlessly.
Liquid eyeliner, on the other hand, changes your eye shape and draws attention to your eyes., making your eyes look more defined. Some of the best drugstore eyeliners come in different colors and application types, making it easy to choose the right product.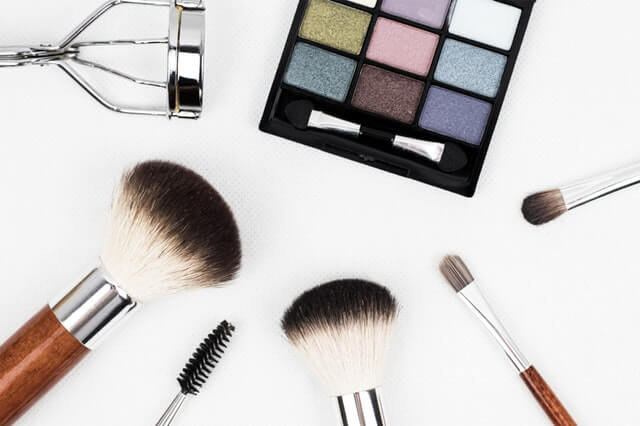 Honorable Mentions for The Best Eyeliners 2019
Neutrogena Precision Liquid Eyeliner: if looking for a natural ingredient product, then this eyeliner will do fine. It is hypoallergenic and made with honey and coconut. It has a smooth formula and is highly pigmented to line your eyes with ease and no irritation. It also contains castor oil to help your lashes grow.
Eyeko Skinny is a liquid liner pen with a felt tip shaped in a way that allows smooth and precise lining. The tapered tip helps draw super fine lines as well as semi-thick lines in just one swoop. Its formula is paraben-free and packed with intense color. It is smudge-proof and doesn't smudge on primed and oil-free lids.
Revlon Colorstay Eyeliner Pencil is 0.16 ounces and comes in eight vibrant shades for different looks. This mechanical pencil works great for those living in warmer climates or if you sweat a lot through your makeup. It is also waterproof that it doesn't even come off after a dip in the pool. This eyeliner has a soft and smooth formula and can last to 16 hours.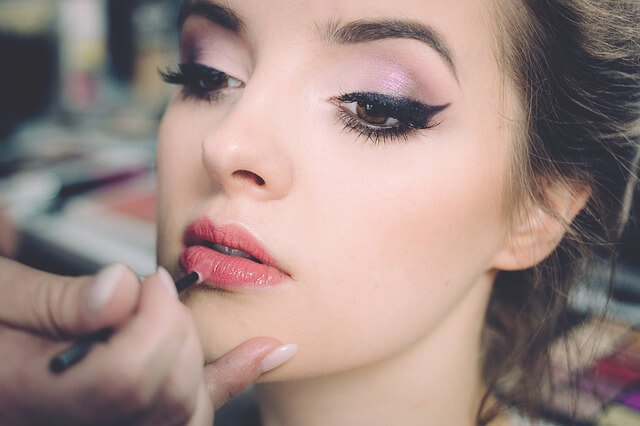 Use Bronzer, Blush, and Highlight
It is not every day you get to do your makeup correctly. Sometimes you may feel a little discouraged by your makeup look after a simple application of foundation, concealer, and mascara, but that's because you are missing out on some essential steps.
If you have sensitive skin with acne and are looking for something to amp up your base makeup, then use bronzer, blush, and highlight to your added advantage. Applying these products make your skin appear healthy, bronzed, and glowing.
Always Remove Your Makeup
Another critical point is to remove your makeup at the end of the day. Sleeping with your makeup on can push it deeper into your skin, causing sensitivity, clogged pores, and patchy redness.
However, do not just use any remover, opt for a gentle makeup remover and cleansing oil as they do a great job in removing your makeup without irking your sensitive skin.
To enhance your beauty and confidence, do not forget to complete your look with that setting spray. Setting your makeup with a setting spray allows it to last all day providing you with that subtle glow.
With all the mentioned tips, you now know how to choose the right product to work for sensitive skin. Incorporating these tips into your makeup routine will most definitely leave a smile on your face.
Resources – Derm Store, Vocal, Paula's Choice