This is a sponsored post. All opinions are mine.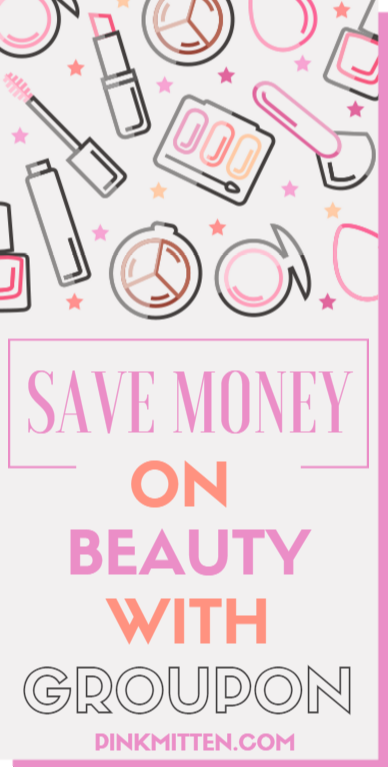 Some of you may know that I'm very frugal. I often write for a site called All the Frugal Ladies, and the reason why is very obvious… I love to save!
It's not only about being conscious about my savings, it's also about the challenge and just plain financial common sense.
After all, why pay full price on an item when you can find it for cheaper or at a discount? I would rather save the money and use it to buy some other goodies!
Finding great discounts is not that difficult. You just have to know where to look… and I will share my little *secret* with you. 🙂
When I'm looking to save on beauty products and services, I head first and foremost to peek through the Health, Beauty & Wellness Groupons.
They have EVERYTHING you could need – eyelash extensions, makeup, salon discounts, tanning, hair removal, spa treatments and the list goes on.
When I want to pamper myself, I rummage through the Groupons and pick my gift to myself… at anything from 50-70% off. It's crazy how much I can save.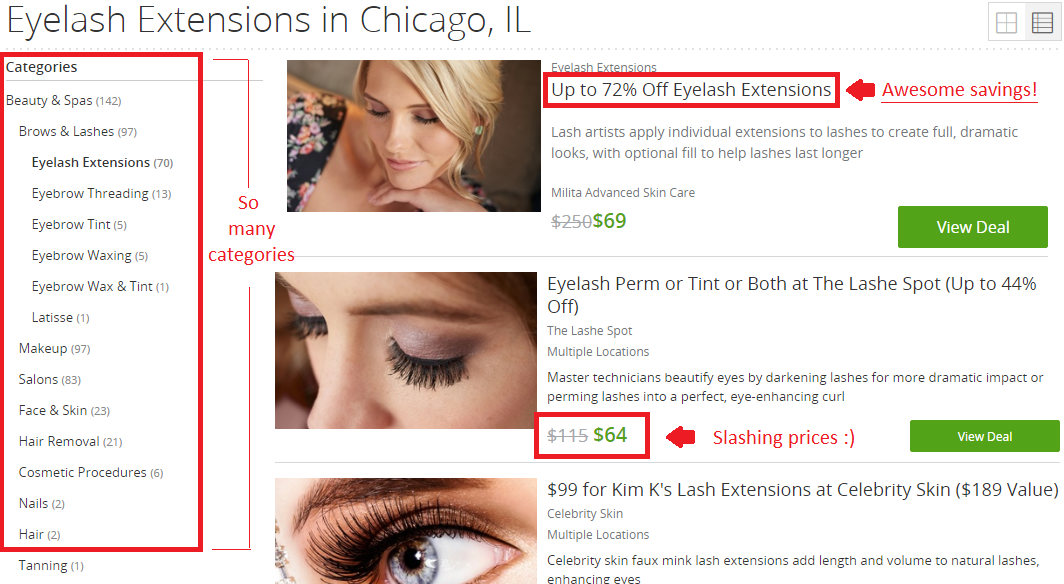 I swear by these – all the Groupons I used so far were great! I've done a mani/pedi (gift from the boyfriend!), a peeling, massage, waxing, some pre-summer tanning, and the eyelash extensions in preparation for my sister's wedding.
Plus, Groupon has an app, so rummaging through the offers is easy, and you can just buy right then and there. I often rummage when I'm in the bus… good way to spend some time and daydream about spa treatments. 🙂 There's no printing either – you just need to login and show your coupon at arrival. Super easy!
Groupon = one of the best inventions in the web. Honestly, it's brilliant and it offer quality services & goodies at low prices. I've used it in 4 countries – it's great everywhere.
How do you use Groupon to save? Share your tips below!
Thanks to Freepik for the unedited version of the featured image.