Looking smart is an important aspect of a professional image for both men and women.
For female entrepreneurs, a sharp and commanding appearance is important. An entrepreneur's look must mix professional tones with some style and flair.
Such additions to the appearance should show a hint of individualism and creativity, and also maintain the image of the powerful, put-together leader who means business everywhere she goes.
Here are some tips for the women on top.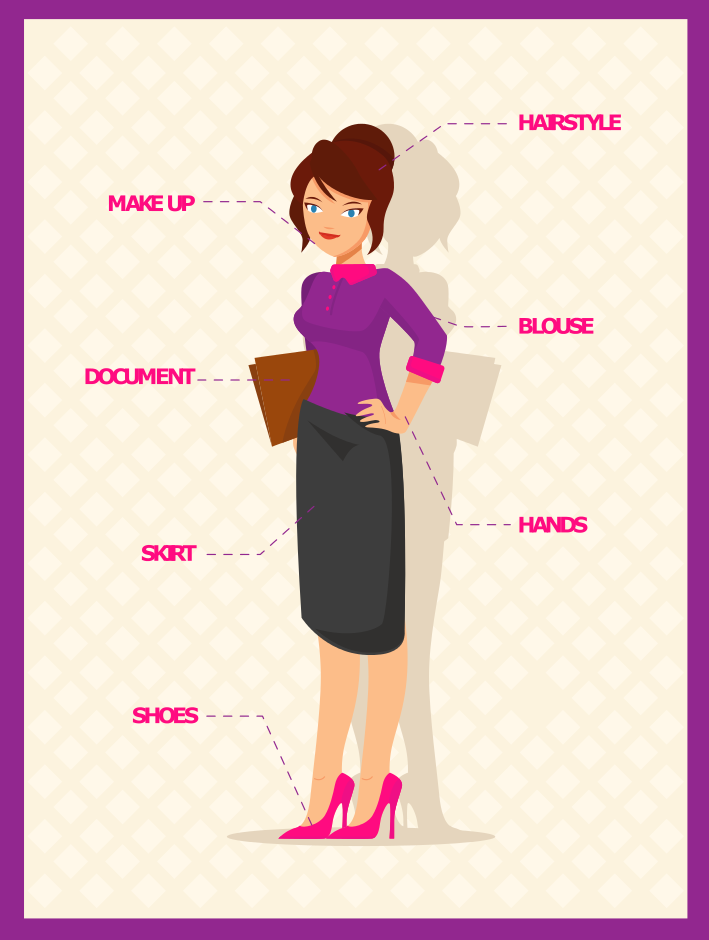 Strike the Right Balance
Looking like you are top of your game requires a great head for dress sense and an impeccable level of health and vitality. It is important to strike the right balance between beauty on the inside and glamour on the outside.
Detox and diet: A harmonious life is made up from balanced nutrition, exercise and a detox program two or three times a year.
Pamper yourself more: Rather than trying to save time with pampering at home, spend that extra hour at a proper salon for relaxation and professional spa treatments.
Love the Skin You're In
Inner health is reflected through the skin, and a healthy body shows a vest for life and a strong and powerful demeanor. Keeping one's skin in great shape will get you noticed and admired.
Sleep more: Good sleep can't be stressed enough but avoid tired looking eyes at all costs as it is a sign of lack of power and energy, also use some good quality power eye patches.
Quick fixes: For busy mornings use BB cream and a corrector pen. Skin blemishes and shadows can all be taken care of with precision make-up touches.
Leave shaving as a problem of the past: it's a time-consuming and repetitive task. Instead, opt for permanent hair removal that will leave you ready-to-go and smooth for good. Find a service using Universal IPL Super Hair Removal machines – they are safer and less invasive than traditional IPL equipment.
Dress to Impress
Don't be afraid to mix classics. Black, white and navy always blend well together so improvise style variations.
Prints with stripes in the above colors combine perfectly, so cross-match stripes with contrasting widths and lengths.
Power suits are the best for varying jacket and skirt lengths, so let the lines and lengths demonstrate your boldness.
If formal is a must, then wear all-white and let the overall effect dazzle, without the need to shorten skirts or show off shoulders.
One piece dresses can show off your flair for color. Figure-hugging lines show off your body, which alludes to strength and femininity. Carry the look that will hush a boardroom when entering.
Come Fly With Me
Most entrepreneurs are going to need frequent travel at some stage. Important meetings for global markets all point to that tricky situation of jet lag. Flying is not only a strain on your time but on the overall body too. Here are a few tips to take care of while travelling:
Pack like a Pro: This means take only necessary items and what is permissible in flight so no clutter. Plan for where you are headed. If expecting sunshine, use moisturizer that has sun block and keep your lip balm very handy. Take some untried products to see how they fare.
Keep hair-care to a bare minimum: This also applies to office life where shorter hair is easier to manage. Consult your stylist in this regard.
Pamper yourself: Don't be afraid to keep yourself cool and comfortable. Here's a good tip for beauty on the go: take some wet wipes with you for your face and neck – it will help you feel refreshed after a long flight.
Dressing like a pro is important for entrepreneurs and business-women alike. Looking good will be a lot easier if you keep your appearance manageable, comfortable as well as stylish. You don't want to have to always be thinking about checking your appearance when there is no time.
Thanks to Freepik for the unedited version of the featured image.