Disclaimer: I received a free pair of glasses from Spektrum to review. However, this review is 100% honest and based on my experience using the glasses for the past week.

As a programmer and blogger, I spend many hours glued to the computer screen going through code and text. The hours of screen light take a toll on my eyes – they are constantly exhausted, feel dry and cause headaches.
Last year, I discovered a solution to the over-exhaustion of eyesight: protective blue light glasses. Since then, I've been wearing a pair religiously – so much so, that I can't handle screen glare without them.
When Spektrum reached out to introduce their blue light blocking glasses, I was skeptic to try them out at first. My main concern was that they wouldn't be up to pair to my original pair. Boy, was I wrong!
After using them at work for the past week, I actually PREFER the Spektrum glasses to my prior glasses!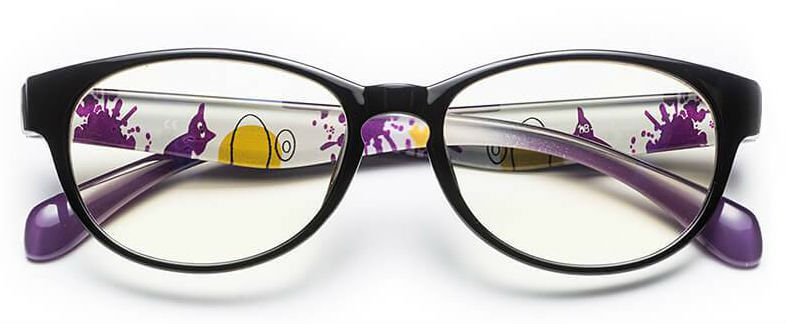 Below is a breakdown of why I love Spektrum blue light glasses and why I'm now a loyal brand follower. ❤
What are blue light blocking glasses?
Let's start with the basics – what are blue light glasses and why do you need them? (And yes, everyone needs them!)
We're all spending far too many hours staring at screens every day, and this constant exposure to high-energy blue light damages eyes over time and leads to vision loss.
In the short-term, blue light causes eye strain, blurred vision and headaches. It's also messing with our internal 'body clock', causing sleeping problems and restlessness.
Blue light glasses diminish our exposure to blue light and screen glare.

Features and specs
Spektrum's blue light glasses protect eyes from blue light while being stylish. These are some of their main features:
50% OR 99% blue light blocking – depending on the lenses you select

100% UVA and UVB blocking
Scratch-resistant lenses
Anti-reflective lenses – eliminates reflection of screen
Anti-glare lenses – alleviates eye strain and headaches
Anti-fog lenses – very necessary for those of us living in humid regions
Fingerprint-resistant coating – no need to continuously clean the lenses
Children sizes & frames available
Free case and cleaning cloth
And these are the many reasons why I love them:
They are super chic & stylish
The Prospek-50 glasses by Spektrum are not only useful, they are really chic and well-designed. They offer a variety of shapes and frames to suit all types of preferred aesthetics.
I LOVE the purple colored frames, they are very feminine, which is lacking in their competitors' frame selection as they mostly cater to men.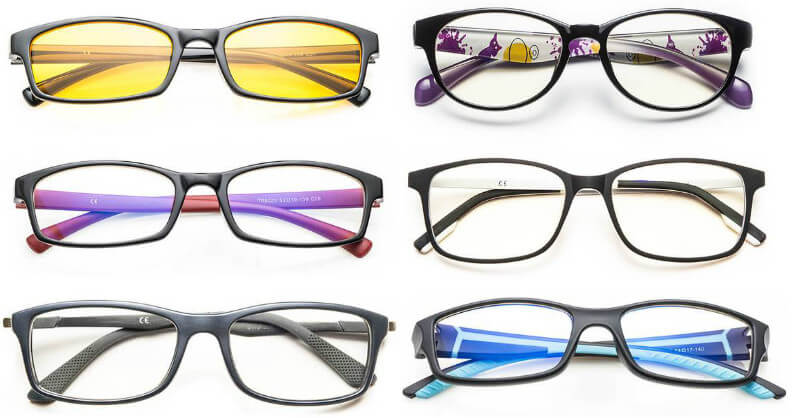 They maintain color & clarity
The glass has a faint yellow tint which does wonders against white screen glare. However, because they are very faint, screen colors aren't significantly lost.
It's probably not the best fit for graphic designers who need to see true colors on their screen, but for the rest of us, the glasses should have little impact in regard to color loss.
Clarity is not affected at all. I would go as far as to say that the glasses make the screen even clearer because I'm not squinting due to blue light and glare.
They protect my eyes against screen glare
These glasses are AMAZING at protecting my eyes against the screen glare and blue light. Impressively so.
They have become my main pair, to be used for my 10-hour programming shifts because they allow me to go through extensive amounts of code without feeling eye fatigue.
I notice that I'm blinking more often, I don't deal with dry eyes and I'm no longer straining when I'm looking at the screen.
They come in a handy case
I LOVE the case my Spektrum glasses came in. The case is cute, black and the glasses fit perfectly.
It's very protective and has protected my glasses throughout all my back and forth bumpy biking route.
Plus, it comes with an eyeglass cleaning cloth that leaves the glasses looking like new.
This may seem like a given, but the glasses I bought from a competitor did NOT come with either a case or cloth, so the extra touches by Spektrum are very appreciated.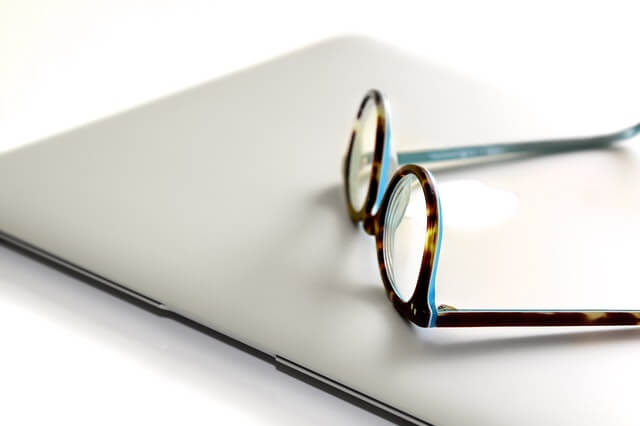 The price is awesome
Spektrum blue light glasses go from $39.95 and up.
I paid twice that for my original pair from a competing brand and honestly, the Spektrum glasses are far better.
The protection to our eyes are fully worth the investment.
They have a money-back guarantee
I can't imagine a situation where someone would be unhappy with these glasses, but if so, they have a risk-free 90 day guarantee.
If you're not satisfied, return it within the time-frame and they will refund you… it's that easy.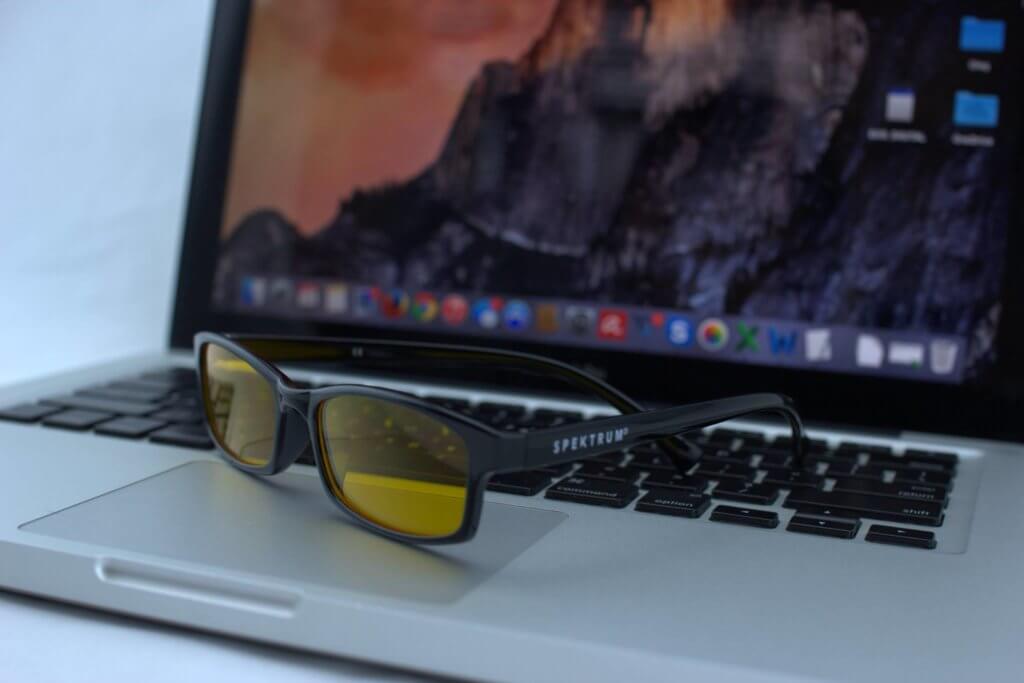 Who needs these glasses?
At this point in time EVERYONE needs protective blue light glasses.
Regardless of our jobs and day-to-day routine, we are all spending numerous hours everyday staring at screens, whether it's our computers, tablets or mobile phones.
We are causing irreversible damage to our eyes in the long-term and uncomfortable eye fatigue and headaches in the short-term.
So why not protect your eyes instead? Pick up your own pair of Spektrum blue light glasses!