There are lots of ways you can cut down on costs when it comes to shopping, whether online or on the high street!
In this short article, we'll take a look at various outlets you can turn to get more bang for your buck.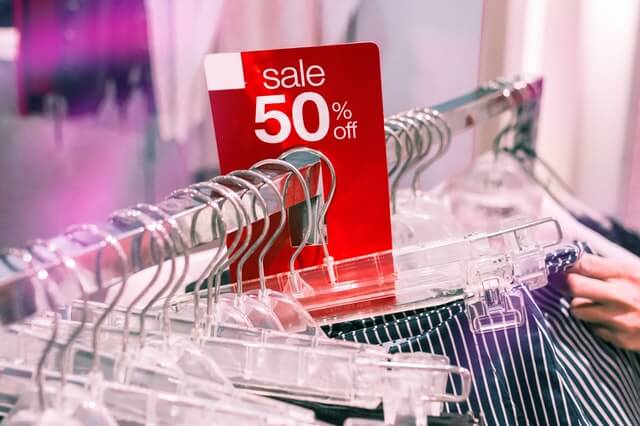 1) Sign up to special membership discounts
First and foremost, you might want to sign up online to some of your preferred brands or stores.
That's because, with online membership, you'll be able to avail of special discounts as well as other cost-saving advantages. Whether you become a member or not, plenty of brand/store sites provide various ways for you to save on money! 
For example, Misguided offers users a 50% reduction if you sign up and Calvin Klein's site comes with free delivery for any sales on 2 or more items!
Further, Next USA provides free shipping, easy & quick returns, and flexible payment methods. These are just some of the many examples you can find on the internet.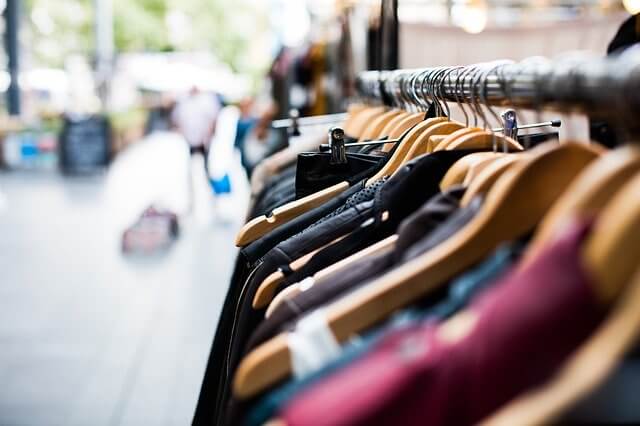 2) Finance with catalogue credit
If you're looking to save on money short-term, it's worth looking into online catalogues with credit accounts.
These are basically user accounts of brand/company sites where you can acquire small loans to purchase clothing items from them. In the long-term, this is going to cost you since the loan is paid back with interest.
However, if you're simply looking for a way to save on money right now so that you can buy that perfect dress, shirt, or shoes, this is an approach you should consider!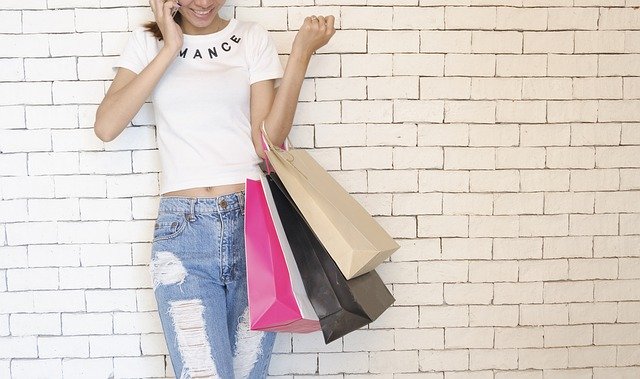 3) Find low-cost retailers
Lots of retailers that are based only online have plenty of similar advantages as brand sites.
Many also sell clothes at a lower price than that of the recommended retail price (RRP). Some examples of great places to buy low-costing clothes online are eBay, Rebelle, Etsy, Amazon, and ASOS. 
It doesn't matter if you're looking for second-hand or new clothes, these sites provide plenty of low-cost items for you to choose from!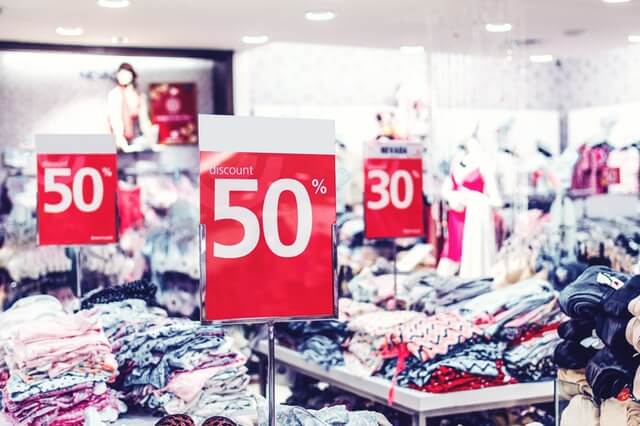 4) Rummage through discount and vintage stores
Discount and vintage stores are also great ways to save money. For instance, when it comes to the latter, you should check out stores such as ThredUP, The Break, and Depop.
For shopping in the real world, try Googling 'vintage shops near me' or 'discount clothes stores near me' and this should give you plenty of places to choose from within walking or a short driving distance from your home!
Shopping at vintage stores can be tricky for a beginner, so learn from the pros before you attempt it on your own.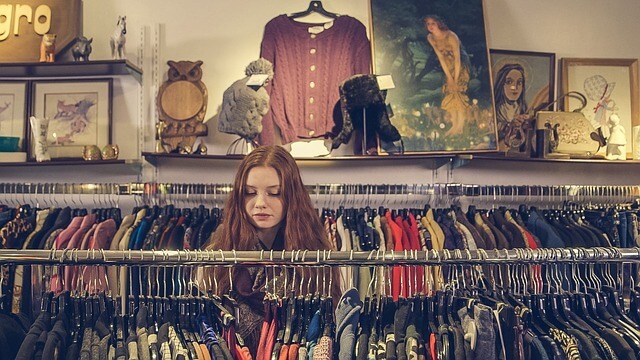 5) Follow brands on social media
You can also potentially save on money by liking or following the social media pages of the best stores and brands for you. By doing so, you'll be one of the first people to know of any new sales/discounts that they are offering.
In turn, you'll be able to make your way down to their store or head over to their online store and make a purchase while discounts are available!