Every so often, I like to feature fun products that are both unique and great for parties.
Today, I want to show you the super fun air tumble track, every gymnast's dream! As a former gymnast myself, this is set to become one of my must-haves.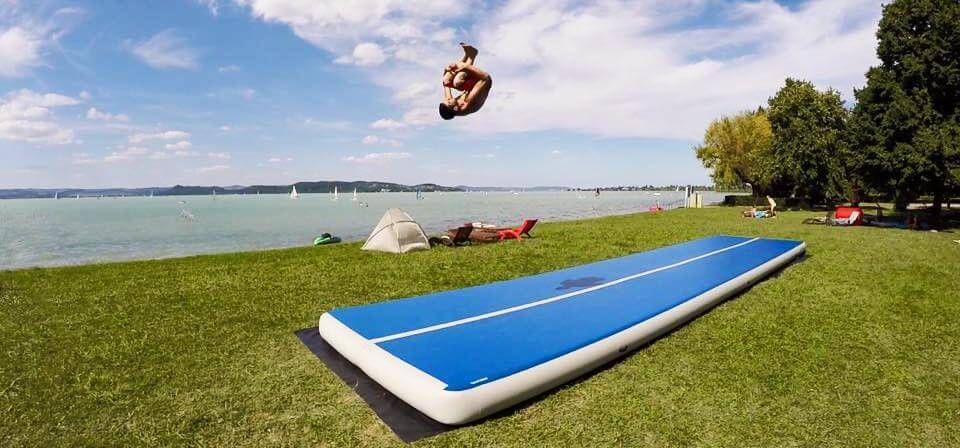 An air track is a great addition to a party that includes sporty guests, particularly if they are gymnasts or cheerleaders.
It's an even better fit for practicing at home, especially if you want to reduce potential for damage.
You might find these at gyms too. Senior gyms use them to ensure safety of their participants (it certainly would break a fall), and every gymnastics gym and parkour training classes use these as well.
Here's a few great reasons to use an air track:
No need to worry about your kids (or yourself) getting hurt. It's a safer practicing tool.
Great for gymnastics, cheerleader, parkour, stunting, yoga and stunting
Space saver: it deflates and takes up little space
Portable: easy to take from place to place
Plus, the bounciness means that landings are pain-free and there's an extra bounce to the flips!
There are different types of air tracks based mostly on sizing needs. The longer ones are great for gymnastic jumps and runs, but the shorter ones (like below) are a better fit for individual movements or training for parkour.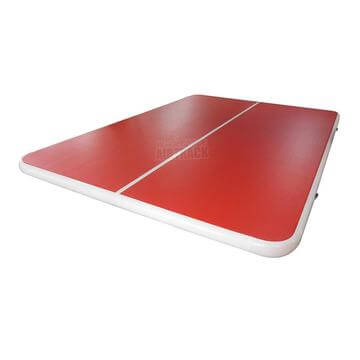 An air track is a great way to keep safe and enjoy your training. I can't wait to have one of my own!