A few months ago, I wrote about a really fun and simple game, Slither.io. It took the world by storm and I was playing it everywhere – on my phone, on my computer and on my tablet.
But as fun as it was, I was soon owning the board, making it to the very top. So I started looking for the next addictive game with a little extra challenge. And I found it!
Meet Oceanar.io, the next 'it' game to take over the world.
It brings the addictive features of Slither.io but adds a whole level of difficulty, making the game far more challenging and difficult to beat.
Let's take a peek!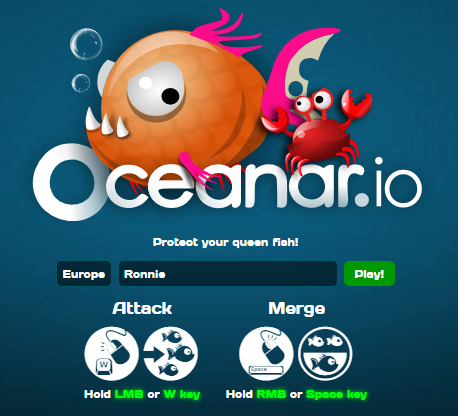 What is Oceanar.io?
Oceanar.io is similar in style and design to other popular games played by hundreds of millions worldwide. The fad started with Agario and Slitherio, but as players become more savvy, they had to develop more io games to keep them challenged.
So now we io games fans are excited to try our luck at Oceanar.io. The game has increased the challenge of survival and beating competitors by placing more enemies and ways to die.
How do you play?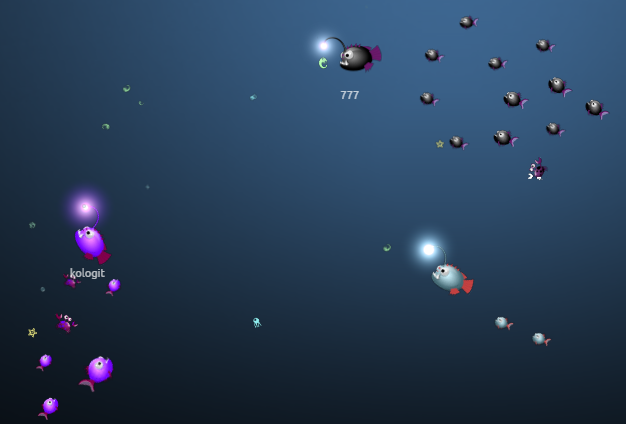 Playing is very easy! At its core, it's a simple game with little learning.
You are the queen fish, looking to build up your school of fish. To gain fishies, you need to eat little plankton and food that is spread throughout the map.
Moving around and eating is quite easy, even though it takes a few bits of food to gain a follower fish.
But the real challenge are the many enemies in the map.
Other players will hunt you down to eat you and your fish. If you even approach a school of fish, they will attack you viciously.
And then there are the jellyfish moving around the map! They are not controlled by players, but if you accidentally get close to them, they will eat your fish and hurt you.
The whole map is like a large landmine!
How to Win
I'm still struggling to make it into the top 10 winner's board, but I've picked up the game the more I play.
When you're a lone fish, focus on eating small pieces of food and staying away from other fish. If they have a large school of fish, they will eat you alive in seconds.
Once you have a school of fish of your own, you can start being more aggressive in the game, carefully approaching other fish to eat and kill them. Have your fish attack others by pressing "w" on the keyboard.
You can also merge smaller fish into larger fish by pressing the space bar. The fish need to be equal in size to be merged (i.e. 2 smaller fish will create a medium fish). The larger they are, the more effort it takes for enemies to kill them.
Play this game! It's loads of fun.