A trip to Rome is sure to be a memorable experience, but you don't want to be hampered by uncomfortable shoes or hot, heavy clothing as you're exploring the gorgeous city.
With a little planning, you can be fashionable and comfortable without standing out as an obvious tourist.
Here are five tips for dressing properly on your trip to Rome.
Keep It Dressy
Europeans tend to dress up more than Americans, so plan on taking your normal vacation clothes up a level.
A nice blouse and jeans or a maxi dress will be comfortable and help you blend in when you're strolling past the Colosseum or stopping at the Trevi Fountain.
Aim for pieces that are tailored instead of baggier items. Classic pieces, like dresses, skirts, and tailored jeans are appropriate for women, while men often wear polo shirts and nice pants.
Pack Walking Shoes
Rome is made for walking, and you'll definitely rack up the miles strolling the cobblestone streets.
Although they may look good in pictures, this is not the trip to pack brand-new shoes or high heels. Instead, invest in a pair of comfortable walking shoes that cover your toes and offer support.
You don't want to wear plain white tennis shoes and stand out as a tourist, so find the happy medium with shoes that are both fashionable and functional.
Cover Up
Although Rome gets scorching hot in the summer, most people don't wear very revealing clothing.
One of the hallmarks of an Italian vacation is visiting the famous Roman churches like St. Peter's Basilica, but many tourists are turned away from religious sites for not being dressed appropriately.
Try to avoid clothing that goes above the knee, and keep your shoulders covered. If you plan to visit religious sites, bring a lightweight shawl for an extra layer of modesty.
Wear Layers
Temperatures can vary throughout the day, and you won't want to go back to the hotel just to change clothes.
Instead, pack layers that can easily take you from chilly mornings to warm afternoons and back to colder temperatures when the sun goes down.
Add a lightweight scarf, sweater, or trench coat to help your outfit transition from morning to evening. Layers can also dress up an outfit for a nicer dinner or night on the town.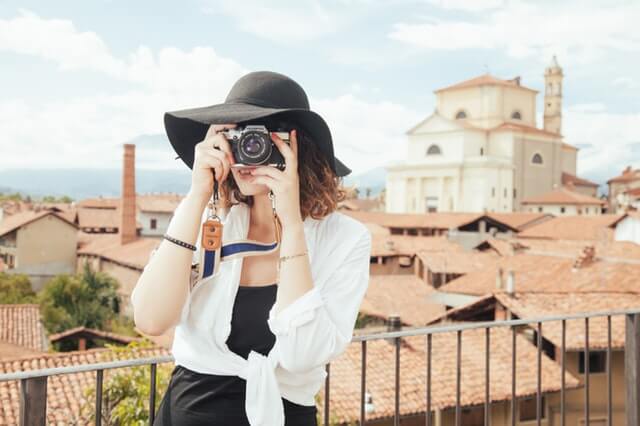 Try Lighter Fabrics
Romans are smart when it comes to fashion and know how to dress stylishly and comfortably.
Lightweight fabrics like linen, rayon, and cotton are breathable during hot days but still are a step up from typical casual clothes.
When it Rome, do as the Romans do — a lightweight cotton dress with a cardigan or a tailored blouse with linen pants will never be out of style.

Don't miss out on the trip of a lifetime by being uncomfortable or out of place.
Packing appropriately for your trip to Rome will not only help you stay comfortable but could also keep you safer from pickpockets who target tourists.
Pack smart to be stylish and comfortable as you see the amazing sites of Rome.