Are you tired of de-tangling your jewelry from time to time? Have you grown tired of finding the other pair of earrings? Surely, you've misplaced a ring. Let it all out honey, I feel you, and I'm here to help you out!
Here are several useful tips that can help you organize your jewelry. 

1) Your rings should be at hand
If having a ring is essential for your everyday wear, then you should store your rings in your dressing area. A fashionable ring stand would do the trick. It is also space-saving and less messy.
Whenever you need to switch your ring, you can just reach out to your dressing area. This way, it'll be easier for you to find the ring that you're going to pair up with your OOTD.
2) Beautify your dresser with a Jewelry box
If you have more space in your dresser, then having a small jewelry box wouldn't hurt. This jewelry box would be handy on storing your small jewelry, such as bracelets and earrings.
Pro tip: don't dump your jewelry pieces mindlessly –you don't want to untangle and struggle in getting a piece of jewelry. Make sure to lay them out properly and place them in groups, necklaces go with the other necklaces and this applies with the rest of your accessories.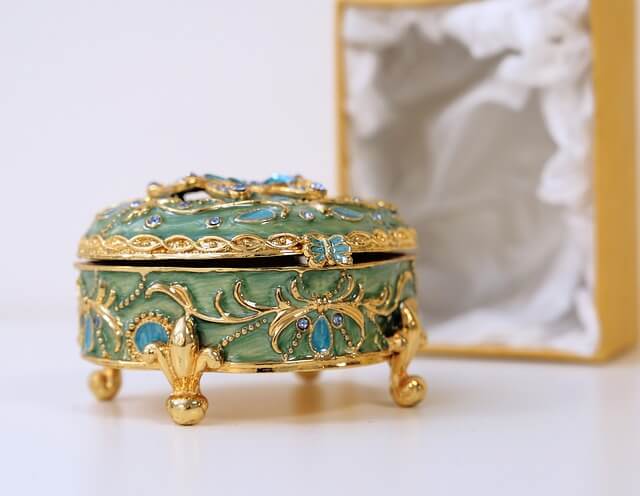 3) Add a jewelry tabletop display
If you have a walk-in closet with a center table, then it's time for you to show off a couple of your jewelry.
You bought your jewelry and created a walk-in closet for a reason. So, girl, get yourself a tabletop display to showcase your prized necklaces and bracelets. A black velvet display will scream elegance and sophistication. 
4) A custom cabinet for your accessories
Are you a customized furniture kind of woman? If yes, then a cabinet for your accessories will be perfect. Aside from having a highly organized storage for your necklaces and bracelets, this cabinet can also free up space. You can also add small compartments on the bottom section for extra storage.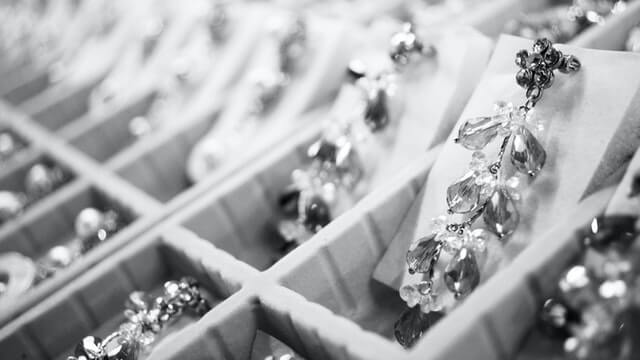 5) Drawer inserts for organizing everything
The hype is all about custom jewelry, and I can't blame anyone, they are quite affordable. However, as custom pieces go, they can be hard to organize. 
If you have a custom stroll in the storage room, you can include cabinet drawers for storing your jewelry. Give each piece or pair of studs its compartment. Just like laundry, sort your pieces according to their type. This way, you can easily find what you're looking for.
You can try these types of cabinet drawers:
As precious as your jewelry, you can use velvet drawers for extra organization. Velvet drawers also add aesthetic to a room. Organize your bracelets, necklaces, and rings with style. 

For those with too many jewelry pieces, you can use a tiered acrylic drawer. The clear partitions allow you to sort and organize your jewelry effortlessly. 

While it's fun to own many jewelry pieces, organizing is not as fun. However, if you want to reduce the mess and easily find what you need, you should start organizing. Be a responsible owner.  
Alright, I hope this post helped you out.