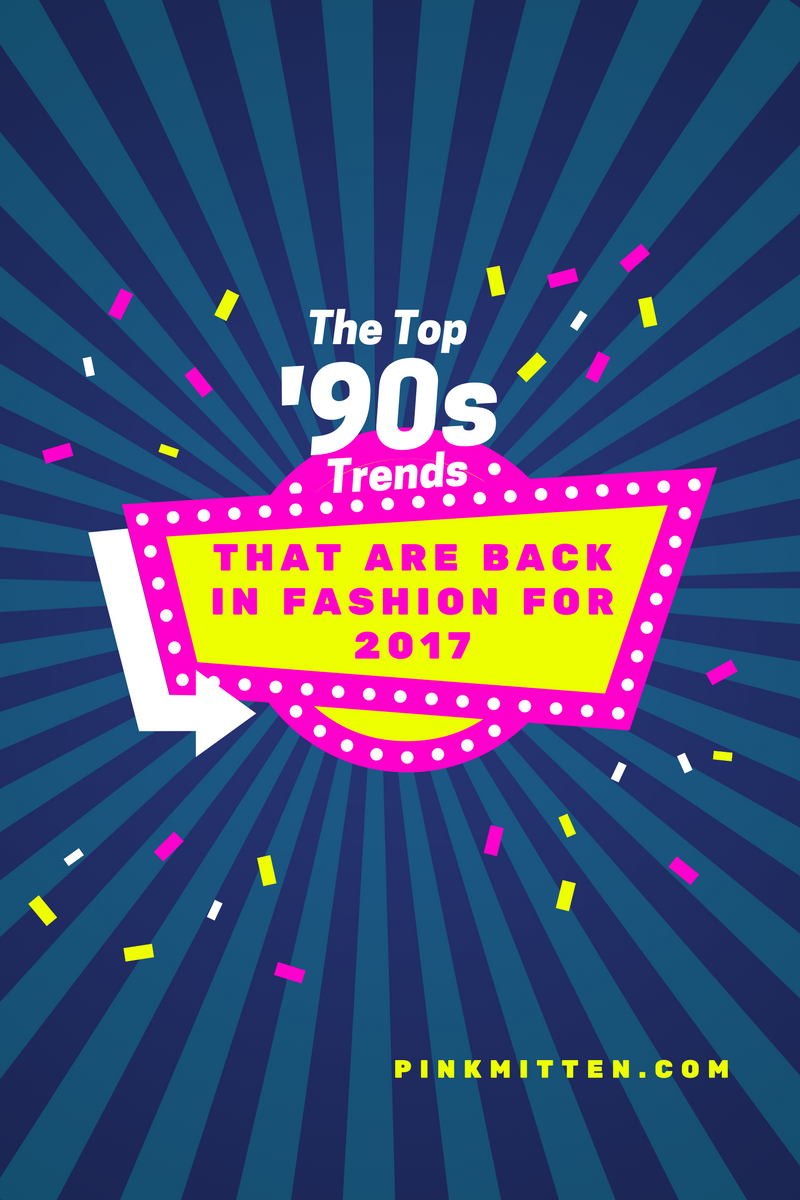 It all began with the return of the choker necklace—just an accessory by most standards, sure, but the fashion world took notice in a big way. And now? That small piece of jewelry has led to a full-on obsession with 90s style.
As The Scene points out, the decade's fashion trends are now saturating runways and store windows. You know what we're talking about: the chain wallets, huge flannels, and Dr. Martens made so popular by the punk-grunge craze.
What's more, high-fashion designers, from Vetements to Marc Jacobs, have embraced these nostalgic calling cards with open arms. These top trends from nearly 25 years ago are back in style and need to become a part of your daily wardrobe. That is, if they're not already.
Choker Necklaces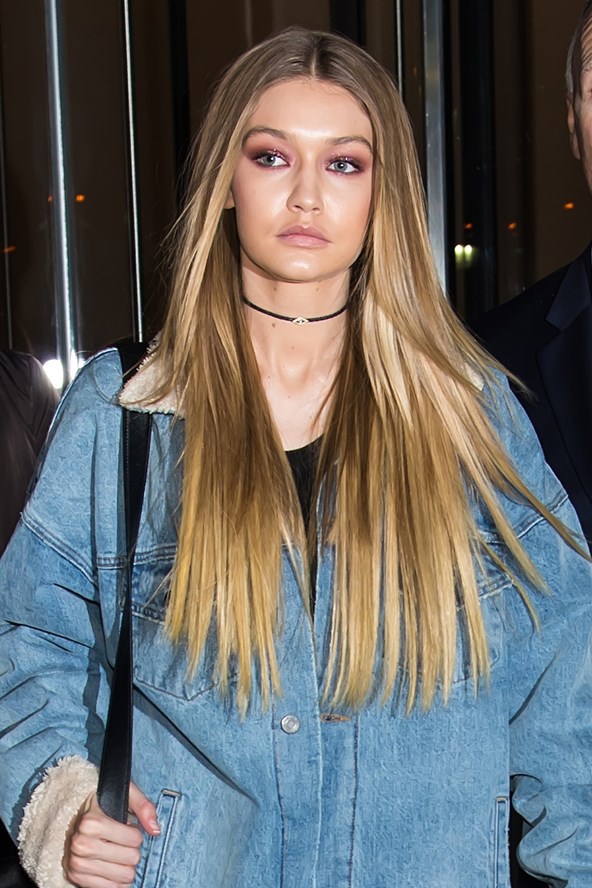 This was, hands down, the must-have accessory of the '90s. And, thanks to the aforementioned resurgence in the decade's top trends, it's also a must-have accessory currently, in 2016.
As Cosmopolitan writes, many of the chokers that models and celebs wear today are almost exactly the same as those worn in the 90s. That goes for the simple and subtle thin black style or the chunkier design studded with embellishments.
No matter your choker necklace preference, this is one accessory that can be worn with virtually any ensemble. Pair with a slip dress for a night out, off-the-shoulder blouse for weekend brunch, or even a basic T-shirt and yoga pants to finish off your favorite athleisure look.
'Mom' Jeans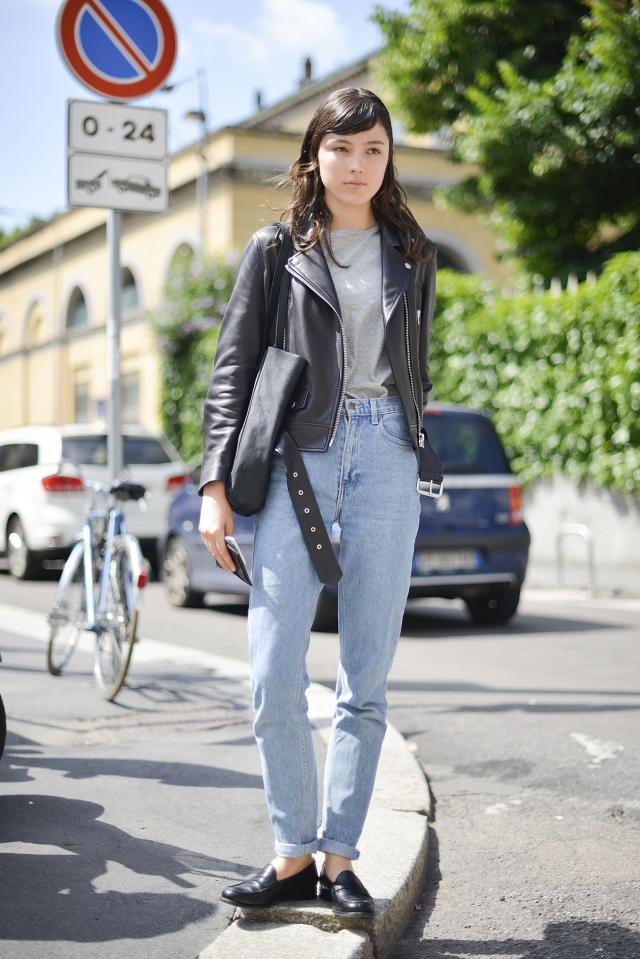 Yup, you read that right: the infamous 'mom' jeans are back in style, and having children is not a prerequisite for wearing them.
We know what you're thinking: aren't 'mom' jeans known for their ill-fitting, unattractive, downright-awful cut? Despite their reputation, the modern version of these high-waist, straight-leg jeans is actually universally flattering, not to mention versatile and comfortable (which is probably why ladies with kids flocked to this style in the first place).
The key to avoiding the 'mom' part of 'mom' jeans is to choose a pair in a darker wash for a sleek silhouette that looks chic rather than outdated. From there, you could dress the jeans up with a tweed shirt and sexy heels or keep it casual with a button-up tied at the waist and trendy sneakers.
Plaid Prints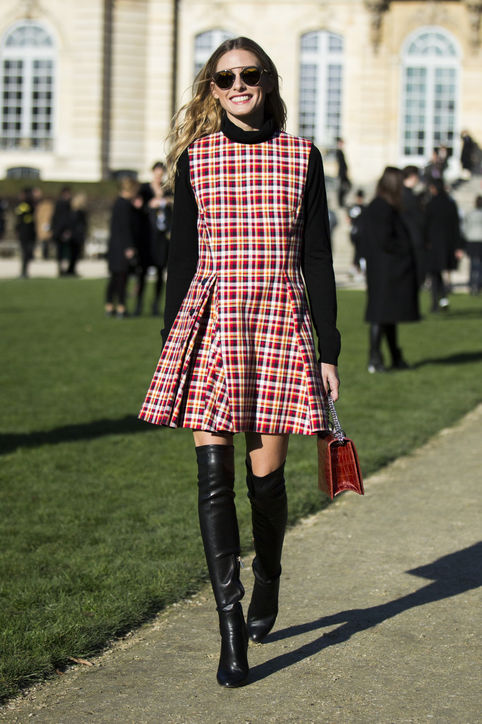 It's not that often that a fashion trend possesses the versatility, mass appeal, and sheer wearability it takes to make its way into nearly every wardrobe.
Enter plaid, the pattern that doesn't care about age, size, gender, or decade. So, is it any surprise that the print that was so popular in the '90s, worn by skater dudes and preppy girls alike, has reemerged once again in all forms imaginable?
Fashion Gone Rogue notes the various ways designers opted to do plaid this season. Those include Calvin Klein's ladylike interpretation featuring loose-fitting dresses belted at the waist, DKNY's edgy take on the quintessential plaid jacket, and Victoria Beckham's check prints ranging from large to miniature.
Whether you wear yours via a flannel tied around your waist or in the form of a miniskirt suit, there is no doubt that '90s-inspired plaid is an essential for 2016.