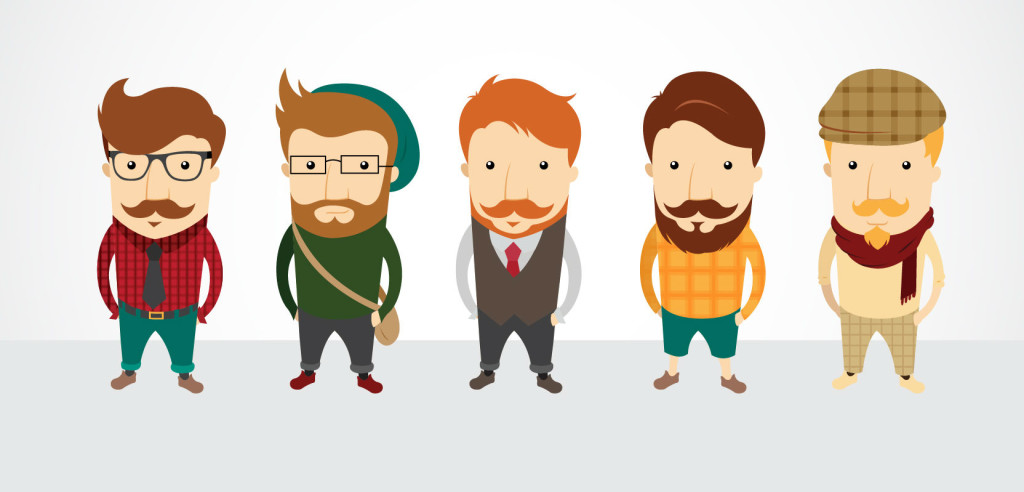 Uber-trendy 'hipsters' get a lot of bad press for placing a bit too much emphasis on style over substance, but in recent months it seems as though the classic hipster look has been steadily creeping its way into the mainstream. High street shelves are brimming with asymmetric cuts, studded collars, ironic slogans and vintage-look items, making it easier than ever to dress like a hipster. If you're considering a hipster-inspired wardrobe update, be sure to invest in these 3 must-have staples:
1. Retro trainers 
The catwalks of the SS13 Fashion Weeks in London, Paris and Milan saw the rise of the sports luxe trend, with trainers emerging as the real star of the show. Isabel Marant's gravity-defying wedge trainers were a phenomenal success, putting a feminine, fashionable twist on these sporty everyday staples – and fashion icons like Rihanna and Cara Delevingne have become champions of this trendy look. 
A pair of retro hi-top trainers is therefore a must in any hipster's wardrobe.
2. Androgynous clothing
Androgyny is the new black in the world of the hipsters, so keep an eye out for laid-back, oversized women's clothes with a masculine twist. To get the look, start with a pair of boyfriend jeans and build your outfit with an oversized tee, jersey jumper or Harrington jacket. Layer over a denim or camo print shirt for extra hipster points, and top off the ensemble with a pair of killer heels. 
3. Backpacks 
The final ingredient to add to this hipster recipe is the trusty backpack – though not the sort of backpack you may recall from childhood school days. This season, the backpack is back with a vengeance, and has become a firm favorite with hipsters – particularly when made from upmarket materials like leather or suede, or in unusual statement prints. Try a black leather backpack slung low on your shoulders for a fierce look, or a tan version to add a more feminine twist to your outfit.
Featured image courtesy of Freepik