Gone are the days when suits were considered just an office-wear.
Today's women are redefining the suit in their own image by creating a strong statement.
Even in the past, some of the most powerful woman like Sheryl Sandberg, Hillary Clinton and Indira Nooyi have adopted suits in their style to convey a strong message to the world.
No matter what style, ranging from check blazer, ultra-feminine pantsuit, or a mini skirt suit, mix and match to suit your personal style.
To help you with this, there are few tips and tricks that need to be considered whether you are getting ready for a formal occasion or a casual one.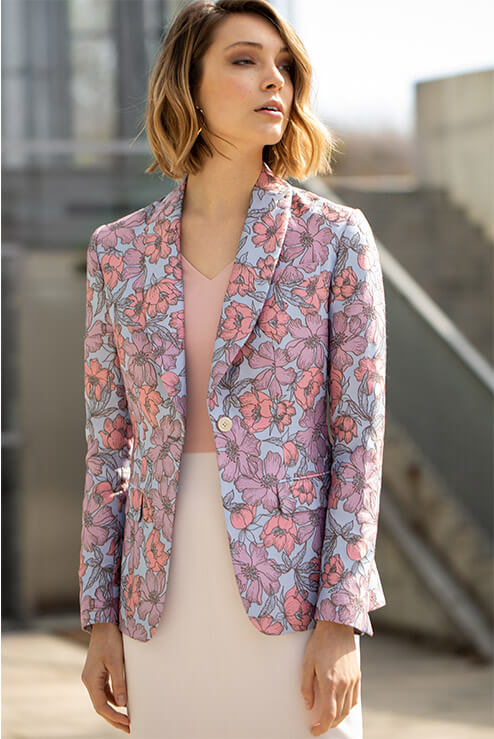 Balance
The most important factor is to create a balance between being attractive and yet looking powerful at the same time.
In most cases, formal suits have wide legs pants and the look is more inclined towards a clean professional approach.
For a casual look, try a fitted blouse with a little loose fitted blazer to not look too buttoned up.
Quality
Suits are forever pieces in your wardrobe and hence they need to be classic and perfectly tailored.
What makes a suit timeless is the use of clean lines, perfect tailoring, and exquisite fabric.
Color
Colors create the ambiance of any suit. Buying suits of neutral tones gives a subtle feel.
While a checked suit can be multipurpose, pair it with a blouse and stilettos for a night out or white formal shirt for an office meeting.
Adding complimentary accessories will add a touch of femininity to the look.
On the other hand, solid bold color convey a different message. For instance, a blue-red, and black convey leadership and power, while bright yellow is chic and less serious.
Adaptability
Before planning to wear any suit, it is important to understand the environment.
Suppose it's a casual hangout day with friends. In that case, opt for jeans instead of formal trousers.
In such an informal environment, you can pair a tee-shirt, jacket and sneakers.
Alternatively, consider more fashionable pairings like a dress or skirt.
For a semi-formal event, you can try a cropped pair of trousers. Even a crop top under a suit will make you look more playful.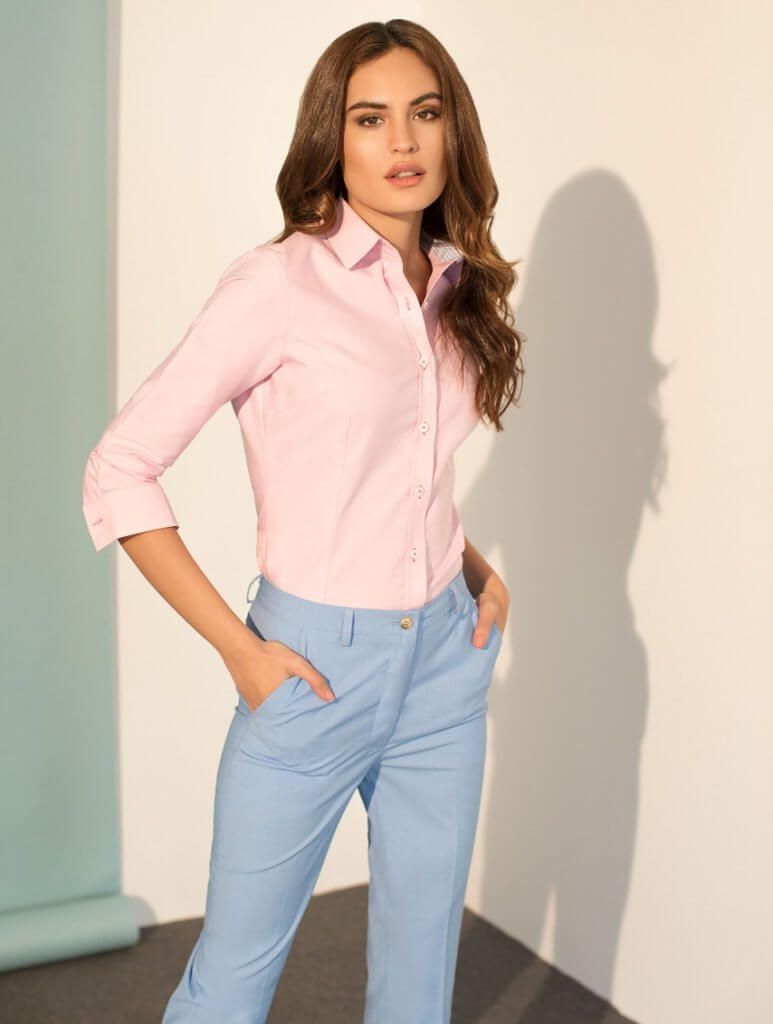 Personality
Due to the empowering nature of suits, it's important to maintain your own personality and the look you want to see yourself in.
The silhouette of suits are different and you can even get it custom made.
Start by understanding what fits your body type and projects your best image that you will feel proud about.
No matter what, suit holds a lot history and in today's world the popularity of suits is increasing.
Undoubtedly, it is one of the most practical outfits in terms of functionality, comfort, and fashion. Therefore the classic women's suit is a must-have in every woman's wardrobe.
Where to find a suit that matches all these requirements
Fortunately, nowadays we can count on brands like Sumissura, an ethic clothing brand that creates made to measure garments for women.
At their webpage, you can design any of the garments they offer (or pick one of their pre-designed ones) and they will tailor it to your exact body measurements.
Check out their women pant suits, their lovely blazers or their custom dresses, in order to get a great business outfit.