I work out frequently and I've always run into one consistent problem: a lack of support during my workouts.
I've been through many sports bras and I've been disappointed with most.  At times, I felt like finding the right sports bra was harder than finding "the one".
But the fault wasn't with the sports bras, it was with my lack of knowledge on how the find the right bra for my body and exercise.
I'm happy to say that I've now found my soulmate sports bra and I want to help you find yours, too.
Here are 4 tips to help you find the perfect sports bra and protect your breasts!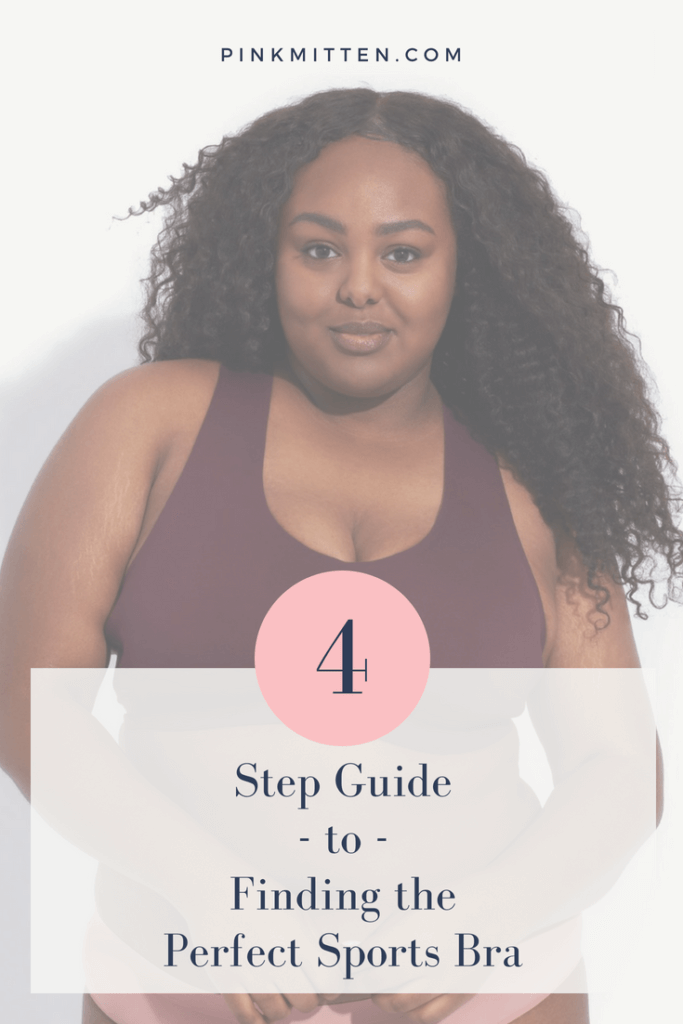 Why you need a good sports bra
Let's start with the basics, why do you need a good sports bra?
Well, the reasons are numerous, but among the most important are:
Fighting sag – Exercise can be tough on boobs. Gravity will do its part as your breasts bounce.


.

Comfort – if you have a large bust, having boobies bounce in every which-way while you exercise is uncomfortable.


.

Relieve pain – Not wearing the right sports bra can cause pain both to your bouncing breasts and your back.


.

Too tight – if your sports bra is too tight, you'll be fighting for each breath and your movement will be restricted.


.
Now that we know why we need it, let's see how to find the illusive perfect sports bra.
Find your bra size
Sports bra fitting can be frustrating but necessary. It's no exact science, so it could take some trial-and-error.
Since each body is different, even when trying on a sports bra, you still need to fine-tune the adjustable straps and closures, or even try different styles until you find the right one for your body shape.
Step 1: Measure around your rib cage, just under the breasts
Step 2: Find your band size using the table below.
| | |
| --- | --- |
| Rib cage | Band size |
| 25″-27″ | 30 |
| 27″ – 29″ | 32 |
| 29″ – 31″ | 34 |
| 31″ – 33″ | 36 |
| 33″ – 35″ | 38 |
| 35″ – 37″ | 40 |
| 37″ – 39″ | 42 |
| 39″ – 41″ | 44 |
Step 3: Measure your bust size, around the fullest part of your breasts
Step 4: Subtract the measurement of your rib cage (step 1) from your bust size (step 3). Find your cup size using the result.
| | |
| --- | --- |
| Result | Cup size |
| 3" | AA |
| 4" | A |
| 5" | B |
| 6" | C |
| 7" | D |
| 8" | DD |
| 9" | E |
| 20" | F |
Right bra for your exercise
The next step is to match your sports bra support the kind of exercise or activity you're doing.
Sports bras provide three levels of support: low, medium and high.
If you're doing a low-impact sport like yoga or walking, a low-support bra should suffice and provide you with the required flexibility and breathing space.
Medium-support bras are a good fit for activities like hiking, cycling and skiing.
Finally, high-impact support is required for sports for which there is a lot of movement and jumping, like dancing and zumba, running and mountain biking.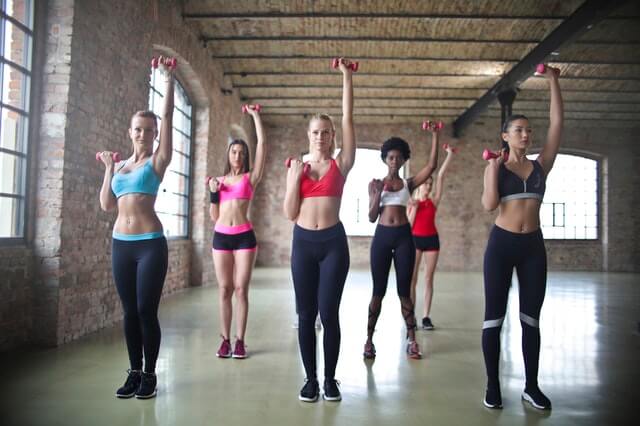 Understand sports bra construction
You may be surprised to know that there's a wide variety of sports bra options and they each offer different types of support.
Construction differs based on cups, bands, straps, closures, underwire and compression.
Let's go over the main aspects:
Construction
Sports bras minimize breast movement in 3 main ways.
Encapsulation sports bras have individual cups that surround each breast separately. They don't offer any compression, so they are best for low-impact activities because support is minimal.
Compression sports bras compress breasts and hold them tightly against your body. They don't have cups built-in and they tend to be good for medium-impact activities.
Combination encapsulation/compression bras combine both the individual cups while compressing the breasts. They offer the most support and are used for high-impact activities.
Straps
There are 3 main types of straps:
Racerback form a Y on the back between shoulder blades. They provide good support for medium-impact activities but can't be adjusted.
Tank top is similar to regular bra straps. They tend to be adjustable so they are a good fit for high-impact activities.
Crisscross form a crisscross pattern int he back and provide strong support.
Features
There are numerous features that sports bras include, such as:
Underwire which supports the breasts individually. However, it can be uncomfortable for training so pay attention that it's laying flat on the ribcage.
Adjustable straps to customize fit.
Back closure with hooks can be easier to get on and off than pulling the bra over the head. Also, it can be helpful for tightening the bra as it inevitably stretches with use.
Test it out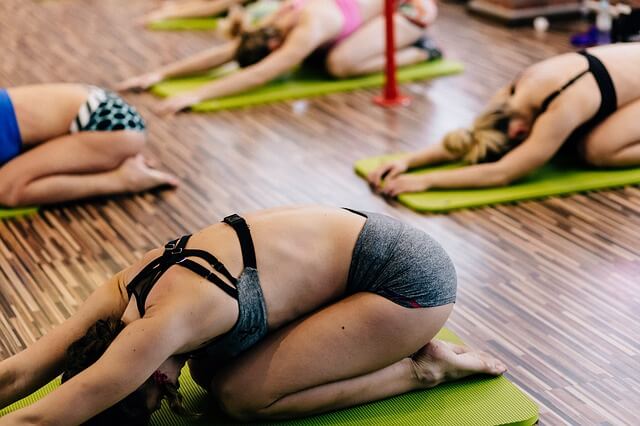 No sports bra can be deemed perfect until it has gone through its trial run.
Test the fit and if it's comfortable while providing strong support. It should fit slightly tighter than your regular bra while allowing you to breath comfortably.
Check for chafing, pain, tightness, looseness and movement of the sports bra. Make sure your breasts are feeling supported and movement is minimized.