When you move into a home, you're moving into an empty shell. That shell has its own unique character created by the design, layout, fixtures, and all the fine details of its construction. The trick is to make your home match your personality. It can be done with small subtle things like color, décor, and accessories.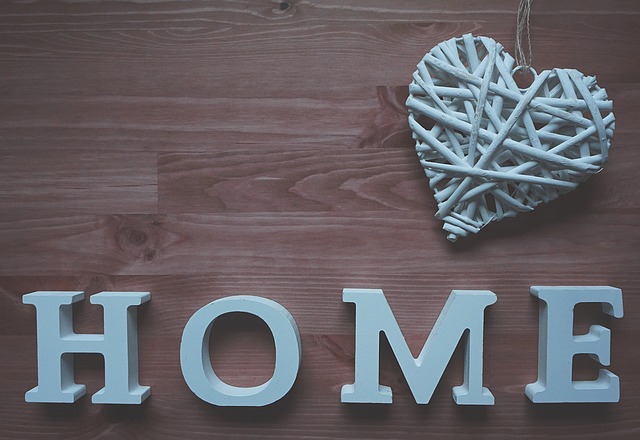 Color
The color of the interior and exterior of your home can make a big difference in how it is perceived. At its most basic, color can change the perceived size of your house, white makes it appear bigger while dark colors help it blend into the background. The color scheme can do so much more. Consider any unique architectural features that your homes has and how they might be accentuated.
Glass front door or window shutters can be painted a contrasting color to make them pop while brick can be painted to give a minimalist, uniform look. Most people stay with a fairly muted exterior to fit in with their neighborhood but color combinations can still help your home have an aesthetic that fits your personality.
Interior color choices are limitless. Bold bright colors can be overwhelming if they cover an entire room but you can paint an accent wall in almost any color from teal to orange or green. Check all the colors of your interior to be sure they flow together so that as you look from one room to the next the colors work together. You'll be creating a color journey that can be followed throughout the home.
Décor
Décor plays a big factor in the overall feel of your home. Examining your personality and the style you are drawn too will help you make your home feel unified. Contemporary, modern, minimalist, and country are all words frequently used to describe décor styles. Most people don't strictly use one category of design elements but instead mix and match, which is what gives a home a distinctive look and feel.
A camel back couch covered in linen can work with a modern free-form table and pairing the two creates personality. The key is finding items that you love that have elements that unite them. Color, fabric, and pattern are all ways to bring common elements together.
You can even mix and match wood grains or stains as long as they have one element in common. For example, a gray tinted wood floor with a large grain can complement a honey colored wood table with a large grain. The similar grain size unifies the room.
Seasonal Accessories and Decoration
Accessories are the items that can be quirky and fun. These are the items that you can change with the season to put your special twist that can't be found anywhere else. Change out warm, wool covered pillows come springtime for a brightly colored linen set.
Pictures with summer scenes can be traded out for fall or winter decoration. If you're looking for a simple way to add personality that is easy to put up or take down look locally or online for a wall decal supplier. Decals can bring a seasonal atmosphere to both the interior and exterior of your home.
Accessories that you change out often can be funny, silly, exotic, and even strange. But showcased alone, in the setting of your home they can allow your personality to shine. An interesting garage sale or antique find can become a conversation starter while displaying family heirlooms can create a history that is unique to you.
Make Your Home Represent You
As you incorporate color, décor, and accessories together in a thoughtful way you'll be able to show your personality. Guests and family that enter your home will be able to feel your presence in every room because you decorated it with items that you love.