It's the festive season again, which means that the work's Christmas party is just around the corner.
But before you start splashing out on sparkly dresses, you should consider whether or not your choice of outfit is a good match for your glasses. Yes, really!
We're not talking about matching just the colour – there's actually a whole bunch of things to consider for glasses wearers when searching for the ultimate outfit.
The Christmas party season is your golden ticket to getting dressed up in sparkles, so make sure you do it well! Ladies who wear glasses have an extra bonus when it comes to style.
There are tips and tricks you can follow to make sure you get a great style match, which ultimately makes all the difference to your overall look.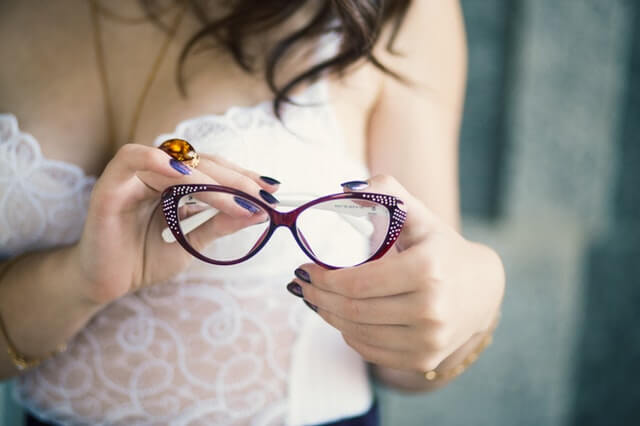 Glasses first, outfit second
First and very much foremost, your glasses matter more than your outfit and they should come first in your coordinating exercise.
Not only are they a much more permanent fixture to your look, they are the first things most people will see. Get the frames right and the rest will follow.
Arlo Wolf have a great face shapes matching tool where you can see which glasses suit your natural shape. The rest is up to you!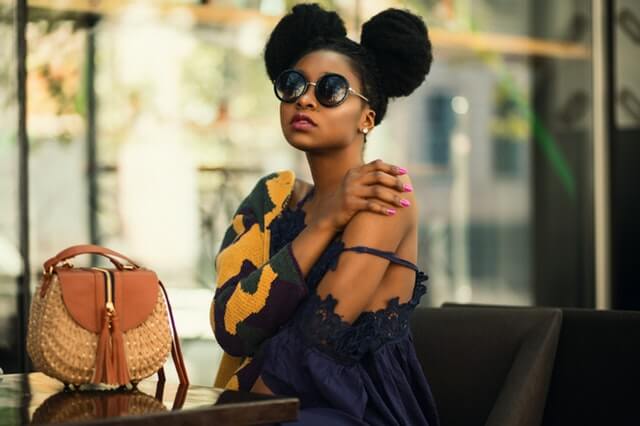 Match bold styles with simpler features
It happens so often when matching up an outfit to make this mistake – if you are going bold on the frames with big, daring designs, then you should be going for plain necklines and patterns that are not too strong.
On the contrary, smaller and tamer frames give you more room for going bold on the outfit, as loud patterns, colours, and shapes won't clash with your glasses frames.
It's a good rule to follow to make sure you're not clashing or creating a look which is different to what you intended.
It's not all about colour
A very common misconception when matching your outfit to your glasses is that it's all about the colour.
Of course, there are cases where this does matter, but for the most part, it only applies to big, bright frames which are an unusual and hard to match shade, such as bright pink.
Be sure to take into account the shape and size of your frames, and how loud a message they are giving. As mentioned above, match bold with tame.
Make sure to opt for clothes in colours that you suit. The festive season means you can fish out all your sparkly and shimmery numbers, so that's where you can certainly go all out!
Know your personal style
Everyone has their own signature style which is personal to them, and being in touch with it can help you along when picking out party outfits (especially when this task is coupled with matching clothes with glasses).
Get to grips with which colours look the best on you and buy a party dress in the same shades.
You can only really develop your own personal style with trial and error, experimenting with necklines, shoulder cuts and fabrics, as well as with different glasses which will complement your look.
If in doubt, take a look here to experiment with frames, and then go shopping for a festive outfit to go with them!