If you were to ask me what's the most important room in the house for me, without a doubt, I'd say it's my bedroom. After long hours of working and studying and non-stop errands, there is nothing that makes my day like lying down in the peace and quiet that is my bedroom.
I've turned my bedroom into a place of rest and serenity, a place away from all the activity and responsibilities of my day-to-day, a place where I can finally relax.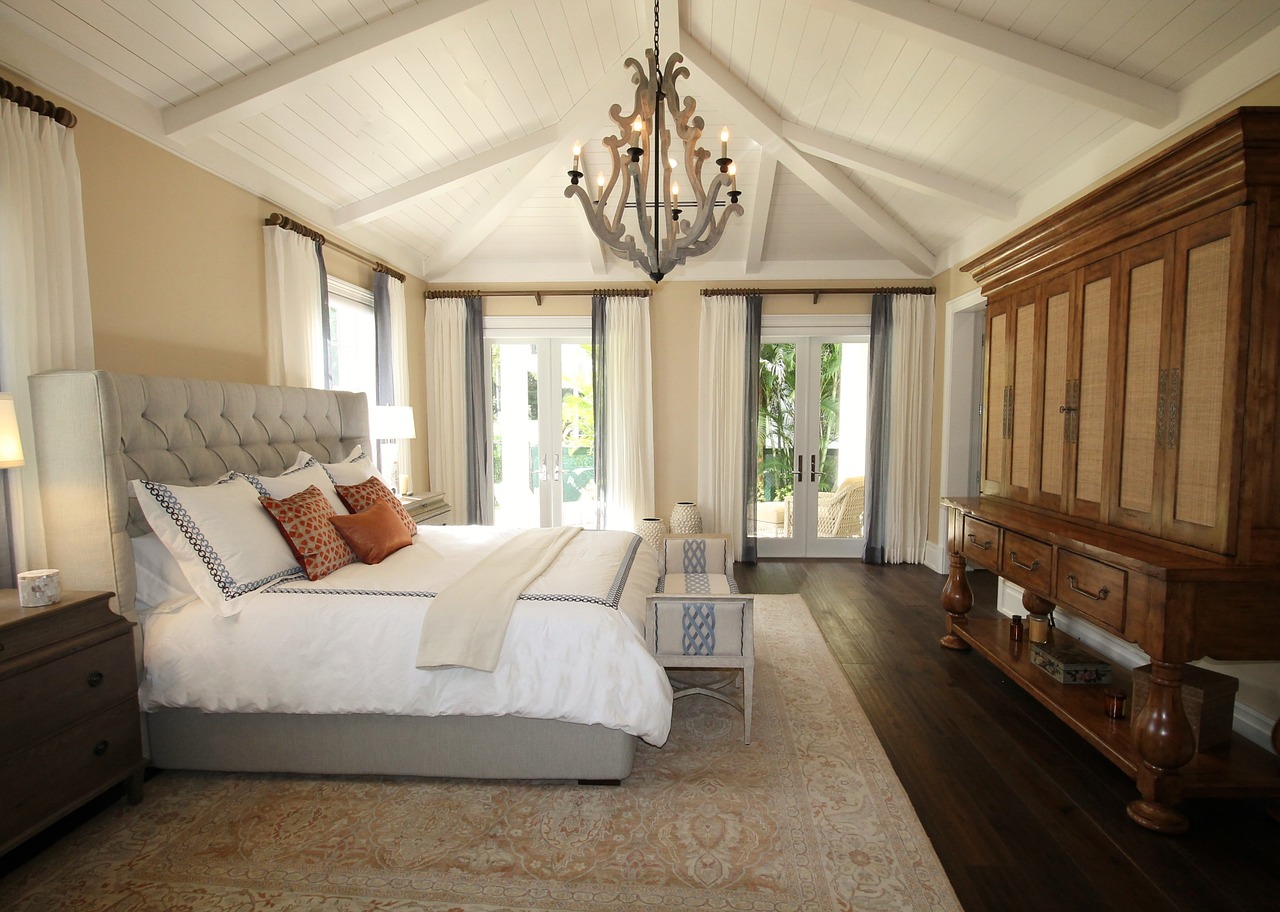 But creating a perfectly soothing bedroom took a lot of effort – it didn't start off that way. In the beginning, mess abounded, noise hit from every direction, and we even had a strong draft of wind from a small, concealed hole on the wall!
So how did we go from panic room to quiet room? These are the steps we took to make our bedroom the perfect place for rest!
Out with all electronics
This was a hard habit to stop – after so many years of getting used to using my laptop from bed and my phone any other time, it was time to change our habits to how we USED to function back in the day. In the 90s, we didn't have cell phones and laptops, and I remember those days for the great sleep they provided.
But alas, with 21st century technology, came the awful habit of having our screen in front of our faces all day and all night. And that screen reduces the production of melatonin, the chemical that induces sleep. They are a big factor in my recent insomnia, so they had to go. What value is there in playing Candy Crush until 1am anyway?
Now, we have a rule… no electronics in the bedroom. We've gone back to classic alarm clocks to wake us up, and our phones are charged by the entrance to the apartment, so we don't forget to take them with us in the morning.
The result? We go to sleep earlier, we get sleepy very fast, and we sleep much deeper.
Comfortable bed and blankets
Our mattress was already a whopping 15 years old and it was time to depart from it and get a new one. We were so used to this old mattress that we had no idea it was contributing to our bad sleep. Already sunken and uncomfortable, it was giving us back aches and unrestful sleep. Plus, whenever my partner turned, the entire mattress bounced and woke me up.
So the time came to rethink our bed. First, we bought an amazing mattress – it was very expensive but in my opinion, getting a high quality mattress is one of the most important investments in a home. After all, you spend a significant percent of your life in bed, and your back and neck need the rest and support.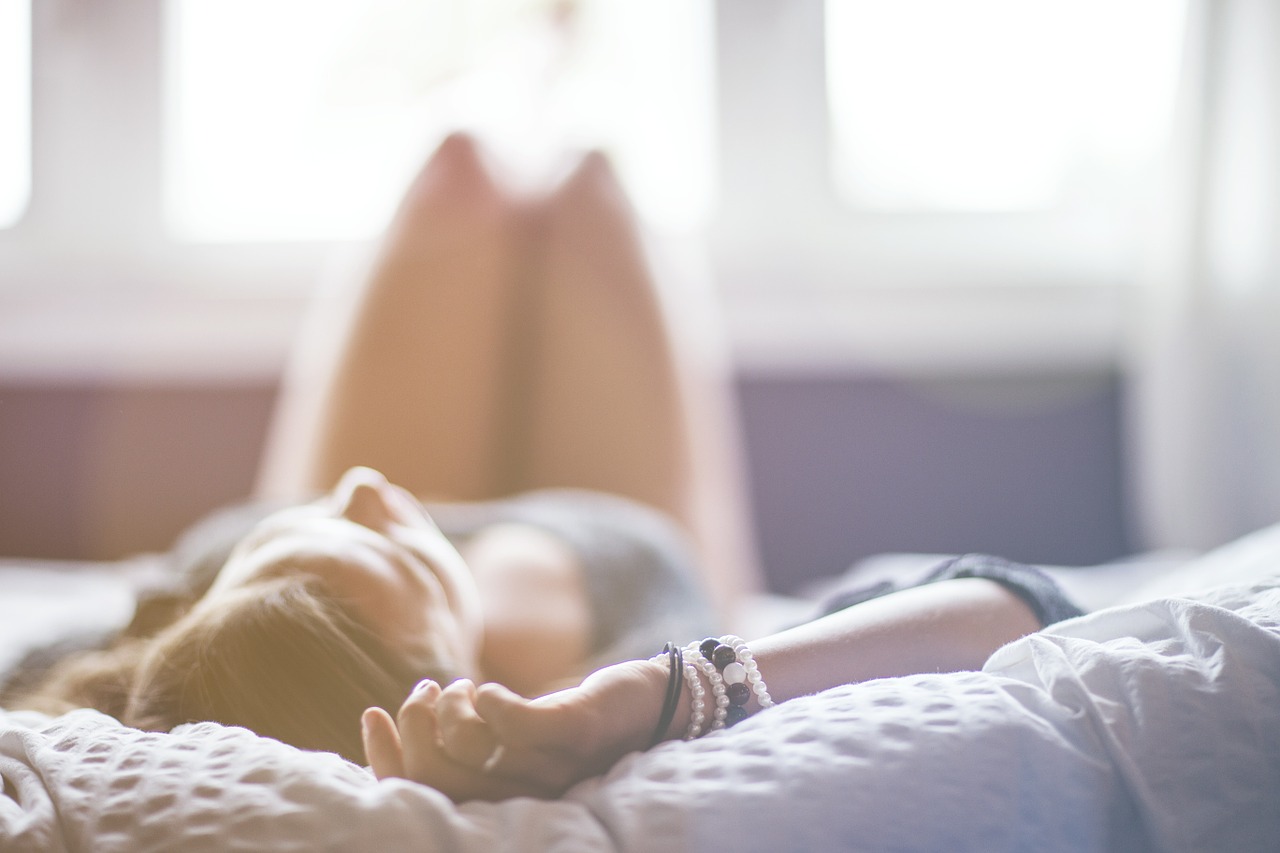 Then, we bought new luxury hotel pillows that would help us with the neck pain developed by our older pillows. Why luxury pillows? Because they are worth the price. Now, instead of waking up to discomfort and sores on my back and neck, I actually feel amazing and rested! Now to mention, the pillow is not as rough on my skin, so I'm protecting myself from added wrinkles (Wrinkles from sleeping is my paranoia). It's a whole new world out there for me. 🙂
Finally, we wanted a comfortable duvet. Since the bedroom revamp was in winter, we opted for a duck feather featherbed. We're both complicated when it comes to the winter – my partner's body heat runs far higher than mine, so we need to find solutions that keep me warm and him fresh. This featherbed is so soft and keeps us warm without being overwhelming to him.
Toning down lights and colors
We're all about DIY in this house. So we grabbed a few paint buckets and re-colored the bedroom walls to a soft pastel vanilla color with a vertical highlight of pastel green to elongate the room and add a splash of color. The result was a much warmer and welcoming room.
The colors alone help us feel that this room is for rest and serenity, not for bringing our routine stress and responsibilities. And science is behind us – colors not only affect our emotions, they also affect our sleep.
The light was also harsh in the bedroom, and it was hard to feel at peace with a glaring nude light bulb flooding the room with hard light. With the help of my dad, who knows his way around electronics, we installed a dimmer for our bedroom. It's actually pretty easy to do, and we were excited with the result.
Not only can I set the light based on my mood, but it helps evoke tiredness when it's dim. Plus, it does add a touch of romanticism to the room.
How have you turned your bedroom into a sanctuary of sleep and rest?