If you're unfamiliar with Indiegogo, then you should take a look – it's one of my favorite crowdfunding websites. I'm a sucker for backing amazing projects and products and thus becoming an invested part of their development. Some of the most groundbreaking tech products are being created thanks to crowdfunding!
Sometimes I find precious gems in there – ideas so astonishing, imaginative and problem-solving that I can't help myself but invest… or more so, share it with the world!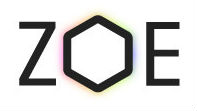 ZOE is one of those incredible projects, and I just had to share it because honestly, it's the future – a SAFE future.
Take a look at the video to see just how epic ZOE is & how it can change our lives:

So what is ZOE?
ZOE may look like sleek interior design décor, but she's so much more powerful than that. She's a real glimpse into what all future homes will look like.
Put simply, ZOE is a smart home hub that can make your life easier!
What can ZOE do?
At this point, she can do everything but fold your clean clothes! (We have to wait for the ROSIE robot to take care of all the manual labor).
ZOE is an amazing technological development. She can understand a whopping 1500 voice commands and her abilities are consistently growing as they are developed.
She has an If-This-Then-That programming which makes her very easy to set-up at home. It works like this: "If I leave the room, then turn off the air conditioning". And with that, you never have to worry about forgetting to turn off the air con (I do that all the time!)
Or a more complex example:
"If I am home & one of the windows is open & it's about to rain, then send me a warning notification."
Just IMAGINE the amazing instructions you could set up… your home would be practically running on its own!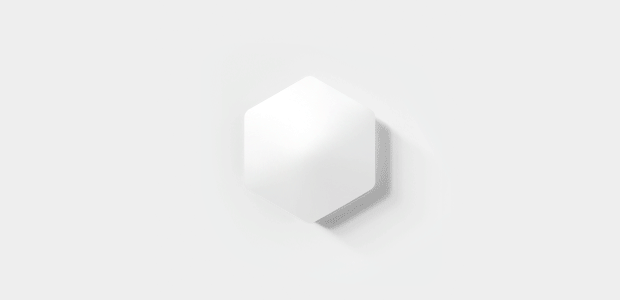 Here's a list of all the cool things ZOE can do in your home:
Turn lights on and off
Lock and unlock doors (safely!)
Change room temperature
Do surveillance of your home through cameras
Play music Change colors & make lightshows
Tell you who is home and where
Keep track of your DOG!!
Track motion
Talk with people in other rooms
Weather sensors
All these 'triggers' can be set-up to make your life easy, organized and super-efficient!
You can also buy extra "Voice Drops" which you can place around the house so ZOE hears you wherever you are.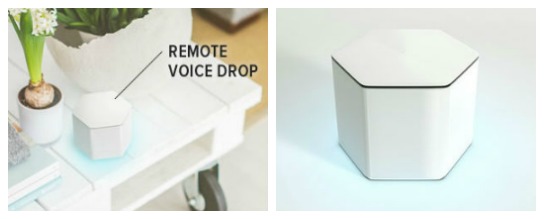 Imagine… doors can be locked automatically every night, you can keep track of your kids and dog, lights can turn off when you leave a room and turn on wherever you are walking. Soft music can play automatically every morning to wake you up gently.
Doesn't that all sound amazing? I want that lifestyle.
It's all about Safety
There was a lot of talk in the blogosphere and in the media about the lack of safety regarding smart homes. It makes sense: a lot of these home hubs save data on a third-party server & there is zero information regarding where it's saved, how accessible it is to hackers, or what's being done with it. For all you know, it could be sold for marketing purposes, and you don't want your private moments up for sale ever.
ZOE's design stands out in particular because of that, and is the main reason why I think she can survive and beat her competitors. Protonet is developing it to be NON-SPY – she's built to be a home companion that can make running your home & life efficient, not a tool to sell your data to a bidder.
So what makes ZOE safer?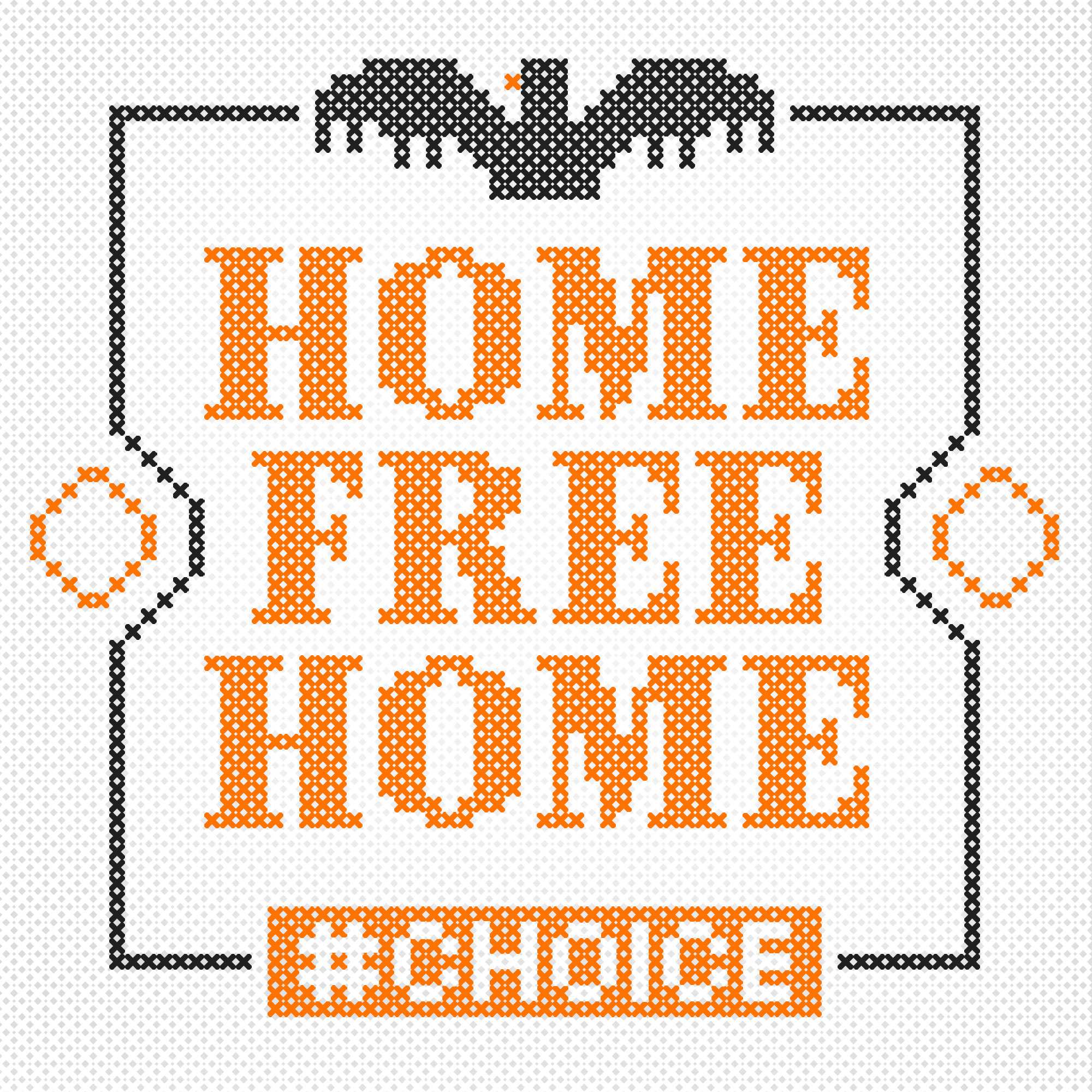 ZOE is the ONLY smart home hub in existence that doesn't save your home's data in a central cloud. All the data is encoded and saved in its memory, accessible only to you. That sort of data control is groundbreaking in a time when everyone is trying to make money off your personal data.
As smart homes become more popular, the #choice to be safe is going to increase. Recall the unfortunate situation a year back when numerous female celebrities had pictures hacked & stolen from their personal cell phones? Imagine the power of having an entire LIFESTYLE stolen: all private moments – all family information – all that you are – at the reach of anyone ready to buy the data.
No, thanks. I'd rather have the #choice of safety!
Geek Out the Design
This wouldn't be a Pink Mitten post if it didn't have a bit of extra geek in it. 🙂
This is one of my favorite things about ZOE: you can personalize it however you want! Then it becomes more than just a hub – it's actually a part of your personality and home design.
Perhaps a Spiderman design for the superhero fan? (I would prefer Powerpuff Girls!) My boyfriend would probably love the Death Star. And I would enjoy a beautiful play on a Van Gogh painting to class up the wall.
The point is – choices are unlimited! You can even make your own design if you want!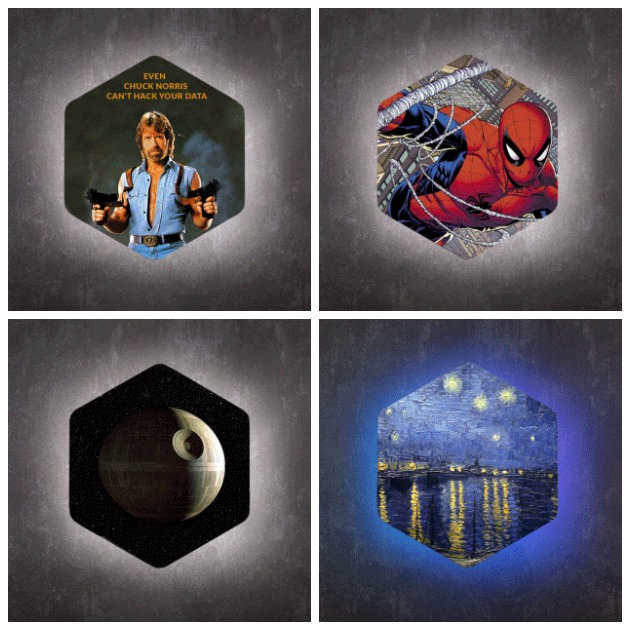 Buy & Help Develop ZOE
If you're as excited as me to back this project and help develop a smart home with security & privacy, now is the chance to get in on it. They already reached their goal (yay!) but there are still tons of perks available.
You can get 1 ZOE + 1 Voice Drop for $199 + Free Shipping worldwide. If you want only the ZOE and no extra drop for now, it's only $149. That's crazy cheap for a smart home hub, but the price will go up when the campaign is over. That's the advantage of the early bird special.
Check out the ZOE on Indiegogo now & help revolutionize the home!