We all have a dream bedroom in mind – the sort of place where we can feel rested, put-together and in our own personal space. We know the color schemes, have chosen the furniture and know exactly how we want to set it up. The problem is that we never get around to creating our dream bedroom in real life.
Why do we eternally postpone creating our own personal haven? It may be that we can't afford it or that we haven't had the time to fit it into our busy schedule.
Now that summer is coming, it's the best time to create the perfect bedroom and style it exactly how you dreamed. To help you on the path, here are some of the best tips for creating the haven of rest, relaxation and lots of sleep.
It's all about the right bedding
Maybe you don't want a complete re-do of your bedroom; perhaps you are happy with your furniture, but not with your bed. Since it's the most important part of your bedroom and makes up your daily place of rest, the bed should be a focus point for any refurnishing. One of the simplest ways to refresh your bedroom is to look at your current bedding and throw out the old to bring in the new. This is not just your duvet covers either, this is everything from pillows through to mattress protectors.
One of the most common causes of sleepless nights is our pillows, so it is a good idea to start here. Have a look at whether your current pillows offer you enough support or are too hard. Consider whether your pillows are causing wrinkles on your face. In that case, we recommend buying a specialized pillow or satin pillow sheets. Have a look at different sets of bedding, feel the products to gain an idea over their quality. You should also look to see if you need hypoallergenic products, or if you want to go for a duck feather down.
Change your curtains – Let the light flood in
One of the nicest parts about having a lie-in is the sunlight on your face. Reverse this notion and all we want at night is to have darkness so as to promote a restful night's sleep. For each of these to come together with the maximum effect you need to make sure that you have the right curtains.
Curtains can completely change a room's dynamic. It may be that you currently have a simple color palette. By throwing in some bold and brightly patterned curtains you will have a whole new visual focus to your room. Look for man-made materials, such as canvas. This will be thick enough to block out the light during the evening, but will easily let the light shine through in the early morning hours. Choose a contrasting pattern or shade and you will have a whole new bedroom in one simple step.
Look for the comfort factor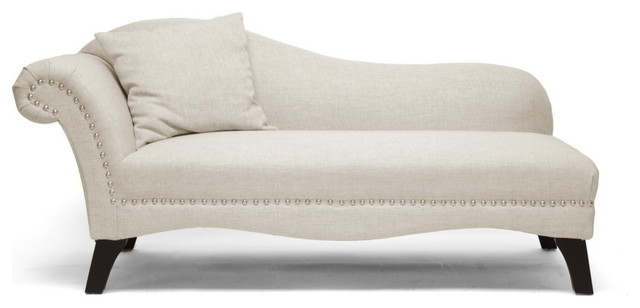 Bedrooms are the one room in our homes which are designed specifically for comfort. This is where you will need to rest your head, refresh your brain and take the time to reflect on the day's events. For this you need items of furniture and soft furnishings that promote peace.
There are a number of purchases you can make that will help you with this. Chaise Lounges are a great place to start. Adding one into your bedroom will give you an extra space for sitting and reading at night, or a comfortable day bed for when you need a rest. Once you have your Chaise Lounge in place, have a look at a range of cushions that could be added to it and you will never want to return to your bed.
What does your dream bedroom look like? Tell us below!