Want to look put-together but find yourself in a rush? Sometimes it feels like looking presentable and saving time are mutually exclusive. Fortunately, a few tricks make a presentable style in a hurry possible. Here are 7 hairstyling hacks that will help you to get out the door looking your very best.
Apple Cider Vinegar Dry Shampoo at Night
Countless blog posts have been penned about the importance of skipping shampooing. Truly, shampooing every single day can strip your hair of its natural oils, causing strands to appear dry, dull, and brittle. In order to combat this phenomenon, it's a good idea to skip days from time to time.But how do you do this without looking like an oil slick? Easy… apple cider vinegar dry shampoo at night. It will absorb into the hair while you sleep. That way, you'll wake up with healthy, shiny hair that doesn't resemble a 50s greaser.
Ponytail Tricks
Ahhh… the ponytail! A tried and true classic. Try these ideas on for size:
Create more volume by placing bobby pins so that they go through your hair tie (facing downward toward your neck).
Use a ponytail or braids to help you get quick curls. Put your hair up in a tie and then curl three sections. Take it down and you have easy curls.
Put your hair in several braids and then run a straightener over it. Instant curls!
Ballerina Bun
Chic, always flattering. The ballerina bun is a style staple. Learn to perfect it in a hurry. And always keep a few bobby pins in your purse, so that you can fix your hair up on short notice. This will give you an instantly stylish option on a moment's notice!
Use a butterfly clip for a retro look!

Make a messy shape and secure it with a butterfly clip. Now you're using your short notice to your advantage. Voila! Instant bardot hotness. Bonus: the messier the better, so don't worry about it looking perfect!
Up-do's are your friend!
They add instant class, and contrary to popular belief, don't take an hour to achieve.
Ideas for Shorter Hair
Accessories and a blow dryer are really going to be your friend. Add headbands, scarves, and vintage hair clips to make your style pop!
And if you want to get the perfect pixie cut volume, try this blowdry trick! Take your hair and push it all to one side and dry. Then repeat it going the opposite direction. You want the motion of the drying to go from back to front. That way, it gives the hair much more movement.
Finally, don't be afraid to use a little gel in order to create a edgy look. When hair is still wet, apply some to your fingers and then comb your hands through your hair. Now dry with a round brush, lifting the front section. Voila! A regular James Dean!
Use Your Hands When Spritzing Hairspray!
This seems to simple to be effective, but it really is! Instead of covering your entire head with hairspray, spray some on your hands instead. Now run your hands through your hair, gently smoothing out flyaways! Now you look totally natural AND frizz free! Instant glamour!
What do you think? Would you use these tips? Leave your comments in the space below!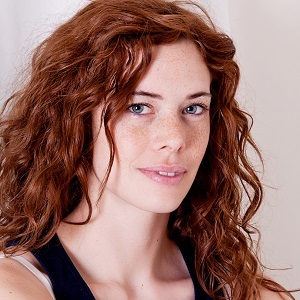 About the Author
Gwen Lewis is a writer and makeup artist based in Southern California. Since online beauty articles helped her immensely as she was getting her start as a makeup artist, she now hopes to return the favor and connect with new and longtime hair and makeup devotees alike. In her free time, she enjoy shopping and pick-up soccer games with her friends.