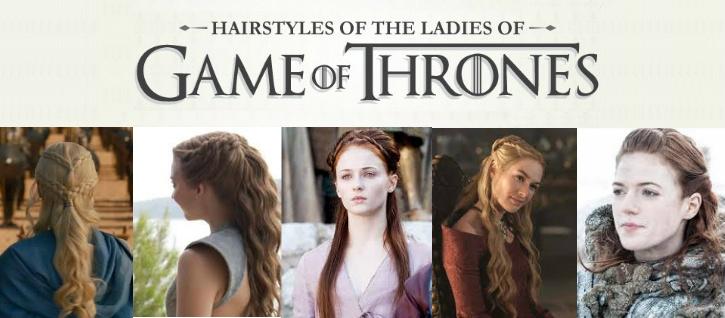 Looking for that sexy Game of Thrones look? Whether it's Khaleesi or Cersei's look you aspire to – they are all achievable! Follow these easy hairstyle instructions and get that special GoT look to have everyone glancing your way. Thanks to Healthy Hair Plus for these great infographic images!
Sansa Stark
The beautiful and proper Sansa often wears a regal look, presenting a simple look while other times displaying an extravagant hair-do.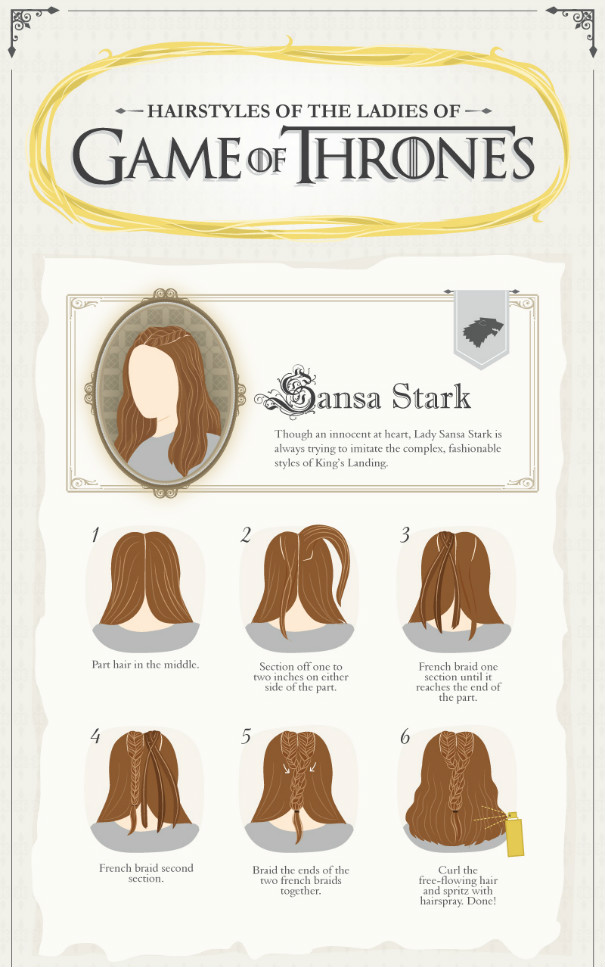 More Sansa hairstyle tutorials:
Cersei Lannister
Cersei lives up to her name with beautiful but elegantly powerful hair-do's that are cause for admiration.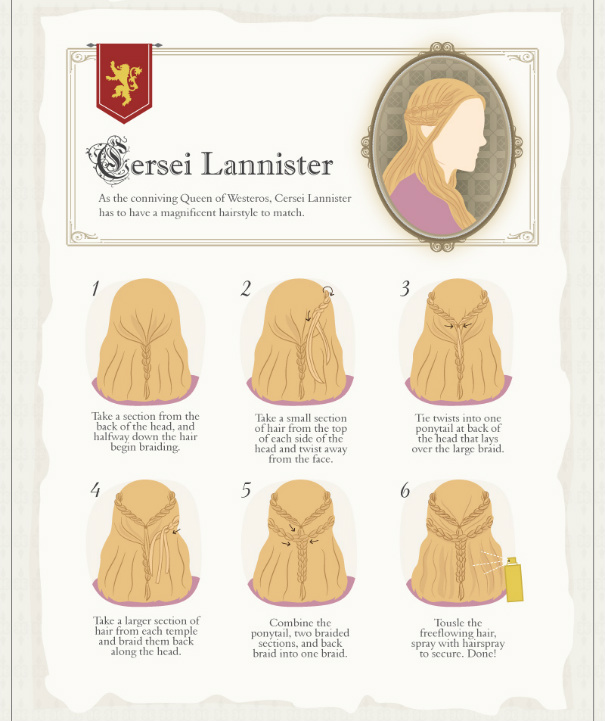 More Cersei hairstyle tutorials:
Margaery Tyrell
The stunning summer-child always wears a look that combines the feel of spring, traditions and simple sensuality.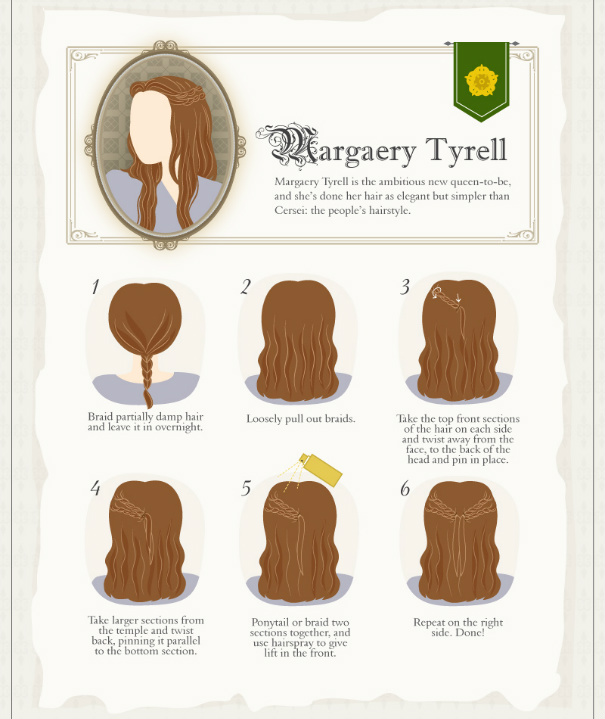 More Margaery hairstyle tutorials:
Melisandre
The fiery red woman inspires with her seductive, yet powerful hairstyles that demand attention.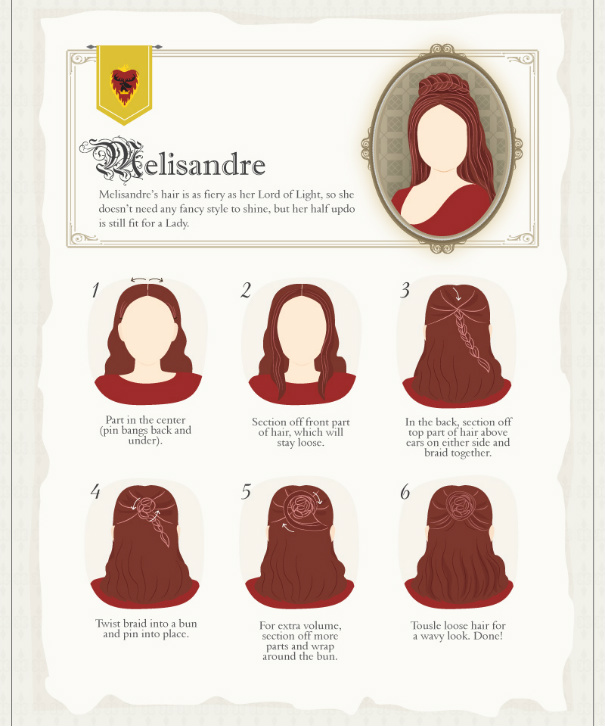 More Melisandre hairstyle tutorials:
Daenerys Targaryen
The queen of dragons often impresses with her spectacular light blonde hair by combining braids with free flowing wavy hair.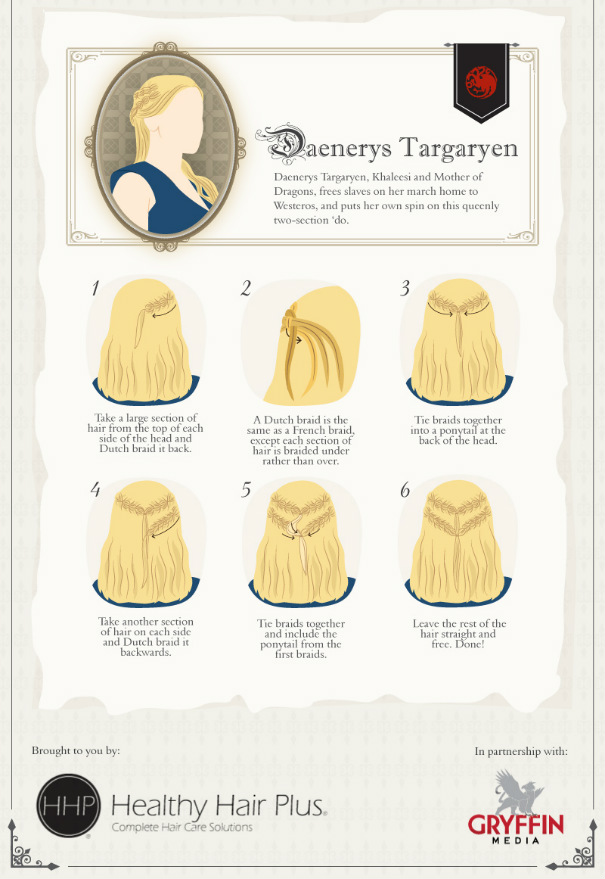 More Khaleesi hairstyle tutorials:
Other Stunning GoT Hair-do Tutorials
Take a look at our Game of Thrones Pinterest board to see more great tutorials (we constantly find & add more)!
Follow Pink Mitten's board Ultimate Collection of Game of Thrones Hairstyles Tutorials on Pinterest.