This is a sponsored post.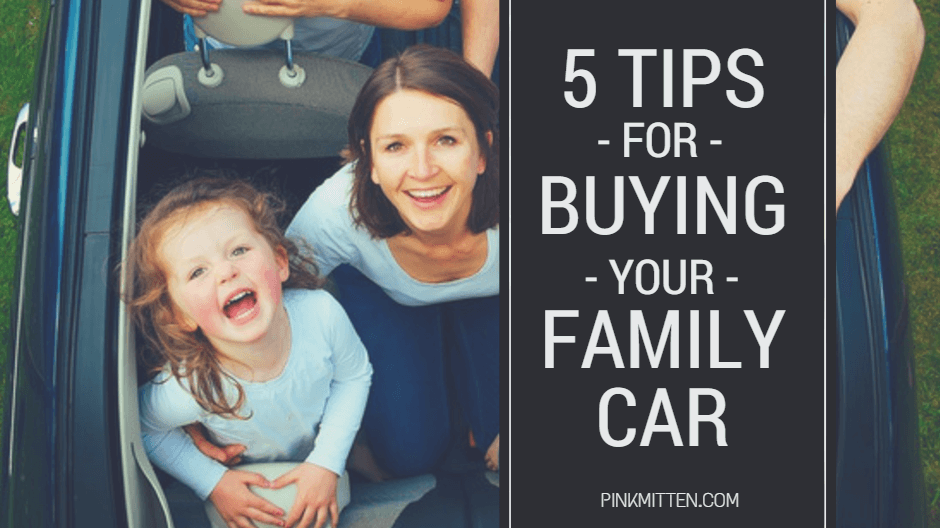 Starting a family brings added responsibility, and among that is buying the first family car to fit your new needs.
There are many vehicles on the market and picking one can be overwhelming with so many options available.
So how do you ensure you picked the best car for your family?
Here are 5 tips on what to look for.
Safety first
You want your family to be as safe as possible, so beyond reviewing the car's safety features, you also need to consider whether childrens' car seats can be safely installed.
How you can check that the vehicle is able to accommodate different types of car seats?
Well, you're in luck because Cars.com has already done all the manual labor and reviewed hundreds of cars through hands-on tests by certified child safety seat installation technicians.
Their website offers an easy search to help you find a concise breakdown on the safety levels of each car checked. This is done for a variety of seat types required as children grow.
Here's a great example of the 2016-17 Acura RDX, where you can see there was a grade scale of B for the latch and infant seats, and a much better grade of A for other seat types. Their grading scale is also published on each review so you can easily understand what each means.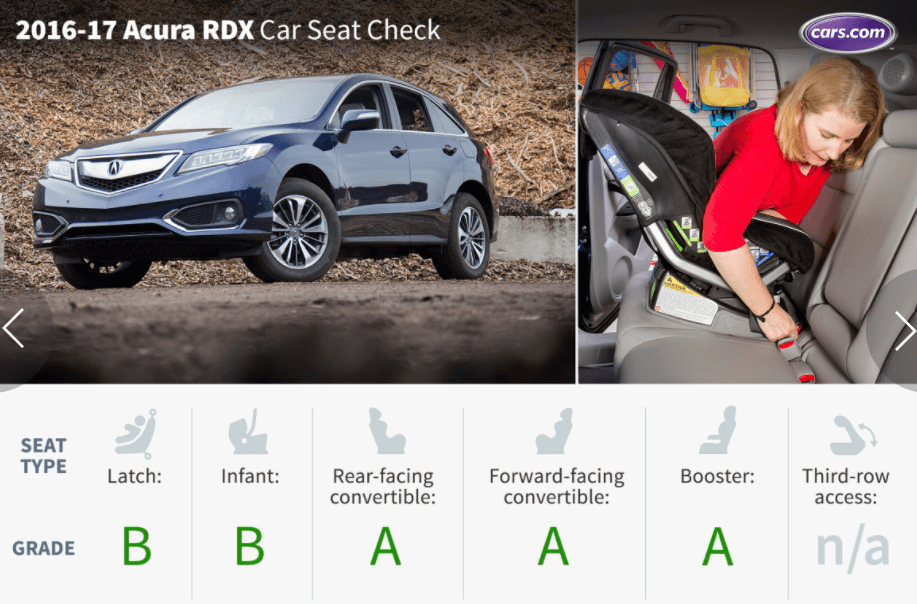 In addition, they include photos of each seat type installed in the car so you can see exactly how they fit.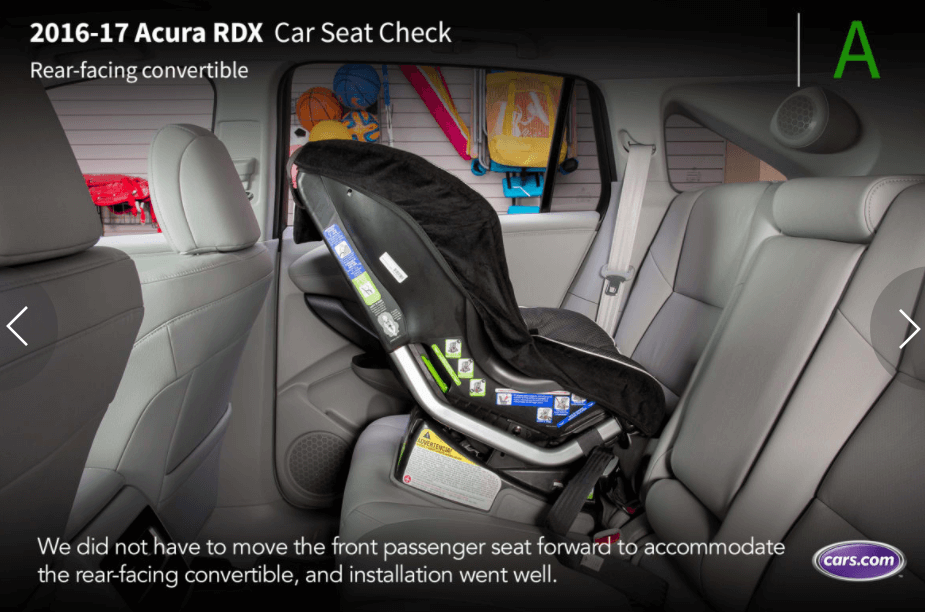 Size and space
When it comes to family cars, size and space is vital to any car.
First, it needs to fit all the family's needs, including the children's seats and even have added space for other essentials like grocery runs.
You also need to consider whether it's a good fit for a growing family in case your family expands over time.
If you're ever taking a road-trip or taking everyone to the airport, it needs to have a large enough trunk to fit luggage and any additional required bags or items.
SUVs is popular for families because of the space it provides.
It's all about the money
The cost of a car is of importance to any family, as costs can add up easily.
Once you prioritized what type of vehicles fit your needs, you need to address your budget and what makes and models fit within it.
Beyond the car's price tag, there's also the consideration of fuel consumption, cost of servicing and maintenance and on-road extras.
Additionally, there may be other necessary extras to add to the cost which are not included in the initial pricing.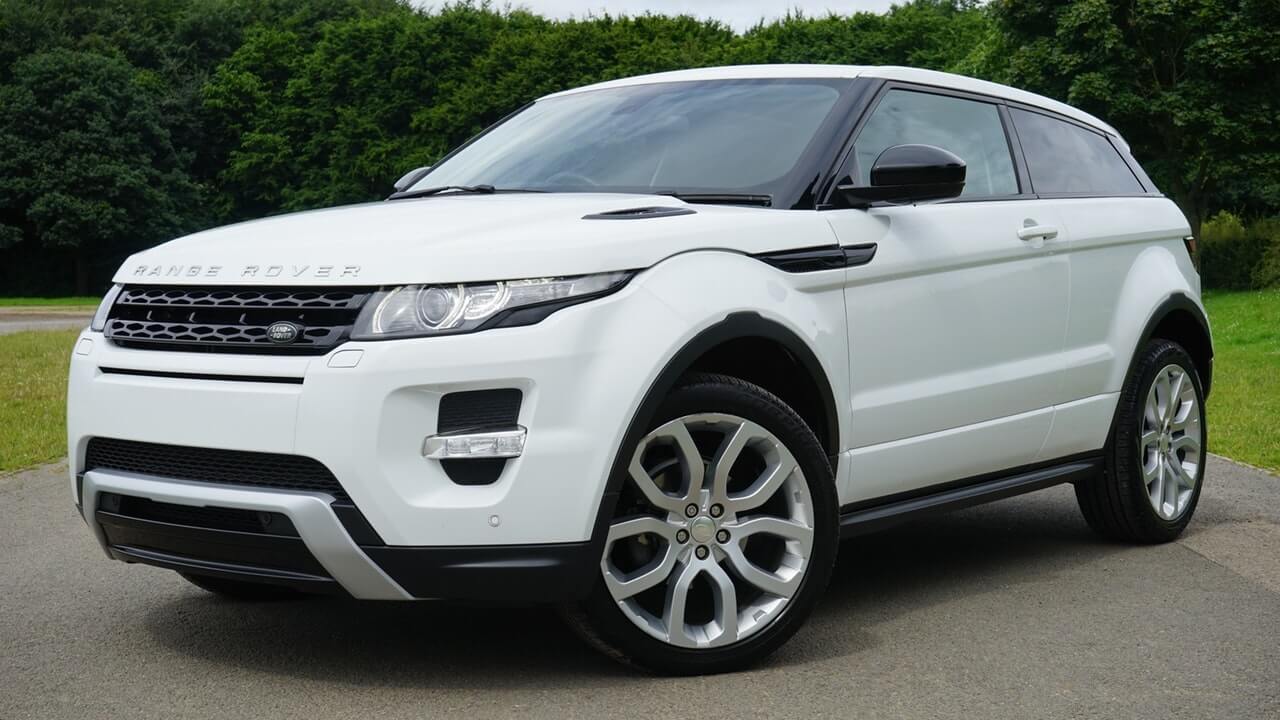 Think Green
Perhaps this is of lower-rating to some parents, but there are many benefits to more environmentally-friendly vehicles.
If you buy a highly gas-consuming car, not only are you releasing more toxic emissions into the atmosphere, it's also far more damaging on the pocket.
Hybrids are a great option if affordable. However, if the pricing is not within your budget, look at cars with high fuel efficiency (at least 30 mpg).
This way, you will save money while doing less potential damage to our earth, giving your children cleaner air to breath.
Extras
Few cars come with everything included. There may be a few additional extras that will make the car an even better fit for your family.
TVs in the backseats are a great distraction for children during very long rides, so it could be a good inclusion if kids spend a lot of time in the car.
You should also look at how easy the seats are to clean (let's face it – kids are a mess!), climate control in the front and back and roof options.
For example, you may want to ensure that the vehicle has roof racks included to attach additional storage space.
These small things can really make all the difference for trips or day-to-day use.
Have you bought a family car? Share your tips below!